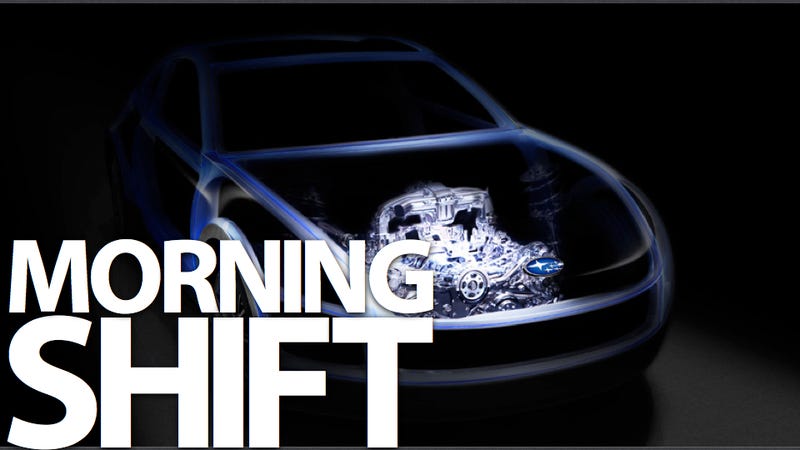 The Morning Shift
All your daily car news in one convenient place. Isn't your time more important?
This is the Morning Shift, our one-stop daily roundup of all the auto news that's actually important — all in one place at 9:00 AM. Or you could spend all day waiting for other sites to parse it out to you one story at a time. Isn't your time more important? Photo Credit: Reuters
---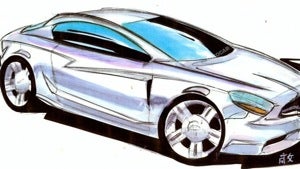 1st Gear: We knew Subaru would be bringing its version of the Toyota FT-86 to next week's Geneva Motor Show, and to whet our whistles Fuji Heavy Industries has unveiled a special website. Visitors will see a teaser image (above) of the beating "Boxer Sports Car Architecture" heart of the "Subieyota" (vs. "Toyobaru," the FT-86) and an outline of the car's front section.
---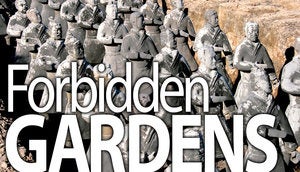 2nd Gear: Does today's A1 Wall Street Journal story on the Forbidden Gardens look familiar to you? It should. We wrote it last week. Oh, WSJ, what would you do if there wasn't a Jalopnik around to steal story ideas from? You'd have to find your own damn roadside attractions, that's what.
---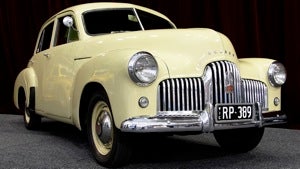 3rd Gear: Jack Rawnsley was part of a small team of engineers sent to Detroit in 1945 to help develop the Holden 48-215. The last surviving engineer to work on the first Australian-produced Holden, he has died at the age of 99. The hoonage was strong with this one.
---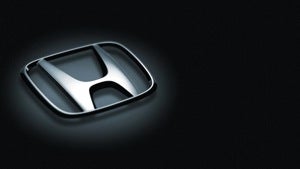 4th Gear: Honda Motor Co said on Tuesday it would slim down its board to 12 members from the current 20 at the end of June in a bid to speed up decision-making. One of the eight to step down will include the automaker's current Chief Financial Officer, Yoichi Hojo. Former CFO Fumihiko Ike will replace Hojo in the post. Will this help them to build less "beige?" Who knows, but at least it'll cost 'em less money.
---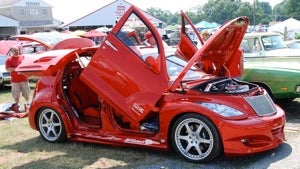 5th Gear: Sales of car and truck accessories from Chrysler's Mopar brand nearly doubled last year as the average customer spent "north of $375 on their car." To fatten those sales even more, Chrysler will beef up the Mopar catalog by more than 1,500 parts for 2011. That brings the total number of parts in the Mopar catalog up to 9,000. This PT Cruiser here is sporting almost all of them.
---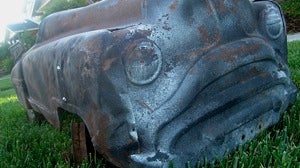 6th Gear: And speaking of Chrysler, two weeks after announcing 40,000 hourly and salaried workers would receive bonuses, the automaker's sent out letters informing active and retired salaried office workers they would be losing their major medical coverage above and beyond what's in the primary health care package in the collective agreement. Sad Chrysler active and retired salaried office workers are sad!
---
Reverse:
⏎ So Blake Griffin dunked over a Kia to win the slam dunk contest. [Edmunds Straightline]
⏎ Russia's GAZ expects to sign a deal this week with VW to build Skoda and VW cars. A Russian-German tie-up? What's next — an invasion of Poland? [Automotive News]
⏎ Could Fiat MultiAir tech be heading to Ferrari? [PistonHeads]
⏎ Ford to introduce new Fiesta in India this year. [WSJ]
⏎ GM takes on "Green car book" ratings. Why even bother? They're a joke nobody pays attention to. [Forbes]
⏎ Nicholas Cage has "Angry" gunfight sex in Drive Angry. (NSFW) [io9]
⏎ Thank you to the NYT for the kind credit on the mini slot-car "Bullitt" chase story. [NYT]
---
Today in Automotive History:
On this day in 1959, Lee Petty defeats Johnny Beauchamp in a photo finish at the just-opened Daytona International Speedway in Florida to win the first-ever Daytona 500. [History]
---
Show us your tips!
Got tips for our editors? Want to anonymously dish some dirt on a competitor? Know something about a secret car? Email us at tips@jalopnik.com.
Looking for our forums?
Click here for the Opposite Lock or Tips forums.
Get more Jalopnik!
Want even more Jalopnik? Want to know which of your friends read us? "Like" us on Facebook and follow us on Twitter.