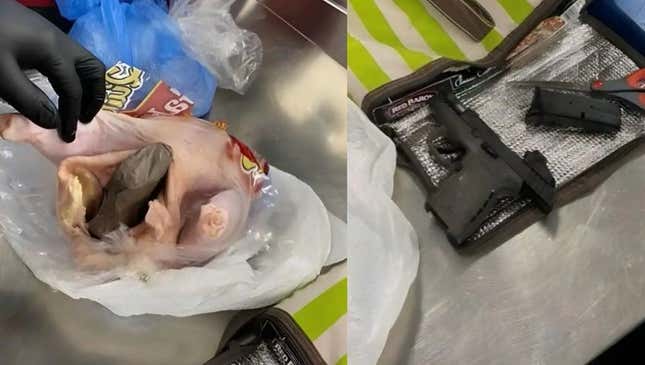 It's the actual most wonderful time of the year: The holidays are over, the days are getting longer and the Transportation Security Administration is taking a break from fondling our dead loved ones to release a list of the strangest things seized last year.

No, I'm not talking about guns silly! Although the TSA found lots of guns this year—a new record of more than 6,300 total, the majority of which were loaded. Anything to get out of checking a bag and properly transporting a firearm, am I right?
And that's not to say there are no guns on this year's count down. Unlike previous years' lists—which usually include things like gas masks, baseball bats, knives, drugs and fireworks—guns and gun-adjacent items show up a little more frequently on this year's list. But even with all of the guns this year, you will still get some unique combinations of words that you won't see anywhere else—terms like "money crutches," "chicken gun," "cattle prod guitar" and "drug scrunchie," which are sure to fire up the imagination.