President Donald Trump is threatening a tariff of up to 25 percent on imported cars, an idea that everyone hates. While it's being touted as leveling the playing field in what he sees as an unfair trade system, the tariff, unsurprisingly, would be very bad for the American consumers—to the tune of about $45 billion annually, or almost six grand extra per car.
The Alliance of Automobile Manufacturers, a trade group that represents General Motors, Toyota, Volkswagen and other major carmakers, will file "written comments" to the U.S. commerce department later this week, reports Reuters. In it, it will discuss how much the additional taxes will harm American consumers.
"Nationwide, this tariff would hit American consumers with a tax of nearly $45 billion [annually], based on 2017 auto sales. This would largely cancel out the benefits of the tax cuts," a spokesperson told the outlet.
That, as Reuters breaks down, works out to $5,800 per car. In addition to a higher cost, consumers would also have to deal with raised prices of imported car parts for cars from both American and foreign automakers.
G/O Media may get a commission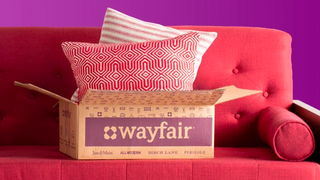 Big deals
Wayfair Surplus Sale
But what if tariff parity spurs more domestic production, and forces more jobs to move back home? Not likely, according to Time today. It's more plausible that the tariffs will actually cost American jobs, especially with thanks to the aluminum and steel ones:
A group representing the solar power industry says that the Trump administration's decision to increase taxes on imported solar panels will cause the loss of 23,000 jobs this year, with more job cuts in the years ahead.

The Council on Foreign Relations estimates that Trump's 25% tax on imported steel would cause 18,000 to 40,000 auto-industry job losses in the U.S. by the end of next year.

A study from the American Action Forum indicates that a 25% tax on imported cars and auto parts would result in "a net decrease of 157,000 jobs."

Another study, from the Peterson Institute for International Economics, shows that 195,000 American auto-industry jobs would be lost over the next three years if Trump moves forward with a 25% tax on imported cars and auto parts. What's more, if nations retaliate with their own tariffs, American auto production would drop 4% and auto industry employment would decrease 5%. That's the equivalent of 624,000 jobs lost.
Cars are already too expensive; these new tariffs would do more harm than good. Nobody is asking for them.