Good morning! Welcome to The Morning Shift, your roundup of the auto news you crave, all in one place every weekday morning. Here are the important stories to read in your fallout shelter as the whole world burns down.

1st Gear: At Least Elon Was Around
I can't say that I ever had too much faith in the international Paris climate accord, 2016's international agreement to reduce greenhouse gas emissions and plan to combat climate change's effects. Still, it's sad as hell that it now looks like Trump's pulling out of it, as Axios reports:
President Trump has made his decision to withdraw from the Paris climate accord, according to two sources with direct knowledge of the decision. Details on how the withdrawal will be executed are being worked out by a small team including EPA Administrator Scott Pruitt.

They're deciding on whether to initiate a full, formal withdrawal — which could take 3 years — or exit the underlying United Nations climate change treaty, which would be faster but more extreme.

Dropping out of this agreement was possibly upon the request of 22 Republican senators, or possibly just because Trump hates everything Obama did.
What does this mean for the cars? The Paris Agreement set targets for reducing reducing global warming and divesting from fossil fuels. In terms of the car world and transportation, this all put pressure on countries to develop alternative fuels and cut emissions. America dropping out of the agreement is just another commitment to allow our status quo to hold.
G/O Media may get a commission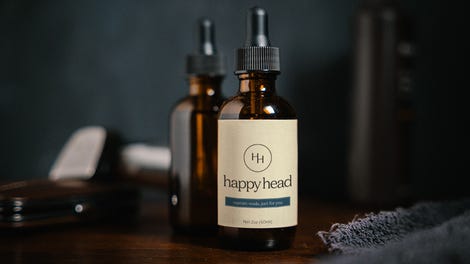 And if you had hope that the world's most glittering tech boy with the ear of the President would reverse our course on becoming a gas-guzzling nation, well, I have some more bad news:
Trump himself addressed the issue in what's not officially a confirmation of the news but...
2nd Gear: Tesla Loses Another Direct-Sales Battle In Texas
Tesla's direct-sales system suffered probably its greatest defeat when it got crushed in Texas by a bunch of petty money politics and grimy influential car dealers back in 2013.
Tesla didn't stop there and mounted another offensive in 2015. That one fizzled out, but Tesla didn't stop there there either and went at it again this year, only to fail again as Electrek reports:
Earlier this year, the company tried to appeal to Texas' supposedly strong appreciation for the free market with Senate Bill 2093 and House Bill 4236, which would have allowed any automaker to sell cars in the state and bypass the third-party dealership state-created monopoly on car sales.


But their effort wasn't enough to counter the lobbying effort of the local car dealerships and the legislature killed the bills.

Tesla commented on the news:

"Once again, the legislature failed to act on Texans' demands for 21st century car-buying options, meaning the state will continue to fall behind and lose out on valuable economic development opportunities. We will continue to advocate for fair, common-sense reforms that will allow Tesla to invest in Texas and provide consumers the same choices car-buyers in nearly every other state enjoy."
This is the third time Texas has kicked Tesla in the nuts. It's also a bad time for it to happen as Tesla is gearing up for the Model 3 launch. But hey, the company's stock is up to record highs so who cares.
3rd Gear: Daimler Cowers To Trump's Bullshit
Remember when Trump got into it with Ford about building cars in Mexico and threatening tariffs and it all ended with a complete shitshow dead factory and Mark Fields getting fired? Guess what, now Daimler is cowering to Trump's bullshit about imported German cars, as The Wall Street Journal reports:
Daimler AG, the maker of Mercedes-Benz cars, responded to continued pressure from the Trump administration on auto makers, saying Tuesday it is increasing the amount of parts it uses from American-based supplier factories.


The announcement comes shortly after reports emerged of President Donald Trump highlighting the German car maker's role in a $15.4 billion automotive trade deficit with Germany. Daimler, BMW AG and Volkswagen AG import cars to the U.S. from several markets, including Germany and Mexico, but also build models in several southern states.

Mercedes makes certain models in Alabama and told its parts makers in a recent meeting that it "sees value" in using more suppliers with locations in the state as it continues to invest in its Tuscaloosa factory. That plant produces the GLE and GLS SUVs, along with the C-Class sedan, for the North American market.
I guess I'm going to have to scratch Dr. Z's name off of my Bake Sale For The Resistance invite list.
4th Gear: Ford Sued Again Over Shitty Dual-Clutch Transmissions
I don't know how many Americans are even aware that Ford has been making dual-clutch transmissions for years now, and that's possibly because Ford's so-called Powershift has just been generally bad. How bad? Now Ford's getting sued over it by Fiesta and Focus owners, as Automotive News reports:
Nearly 7,000 Fiesta and Focus owners are suing Ford Motor Co. over defective PowerShift transmissions in some small cars, a problem that has plagued the automaker for years.

The suit claims that 2012-16 Focus and 2011-16 Fiesta sedans come with faulty dual-clutch transmissions prone to "shuddering, slipping, bucking, jerking, hesitation while changing gears, premature internal wear, delays in downshifting and, in some cases, sudden or delayed acceleration."

What's funny to me is that this suit is largely about the transmissions being shitty, not defective.
If all of this sounds familiar, Ford has been sued before over this dual-clutch being bad, and the company issued a service bulletin about them in 2011 and increased their warranty over them in 2014.
5th Gear: Toyota Is One Step Away From Inviting You Over To Watch Rurouni Kenshin
Toyota is making a case for itself being the world's nerdiest car company, as it's going to run its next infotainment system off of Linux. The company announced that this summer's 2018 Camry is the first car that's going to get the system:
Automotive Linux Summit — Automotive Grade Linux (AGL), a collaborative cross-industry effort developing an open platform for the connected car, today announced that Toyota has adopted the AGL platform for Toyota's next-generation infotainment system. The 2018 Toyota Camry will be the first Toyota vehicle on the market with the AGL-based system in the United States.[...]"Toyota is an early adopter of Linux and open source and has been an active member and contributor to AGL for several years," said Dan Cauchy, Executive Director of Automotive Grade Linux. "They have been a driving force behind the development of the AGL infotainment platform, and we are excited to see the traction that it's gaining across the industry."
I look forward to Toyota further announcing that Serial Experiments Lain was really good and you should totally come over and watch it some time.
Reverse: Ford's Plan To Undermine Communism Ended Up Helping Stalin
Neutral: You're An American Car Executive. What Do You Do Now?
Let's say you're a car exec and you just heard that another car company started bending to Trump's will about tariffs and started dumping climate change requirements. What's your move? Pour the champagne or position yourself in opposition?