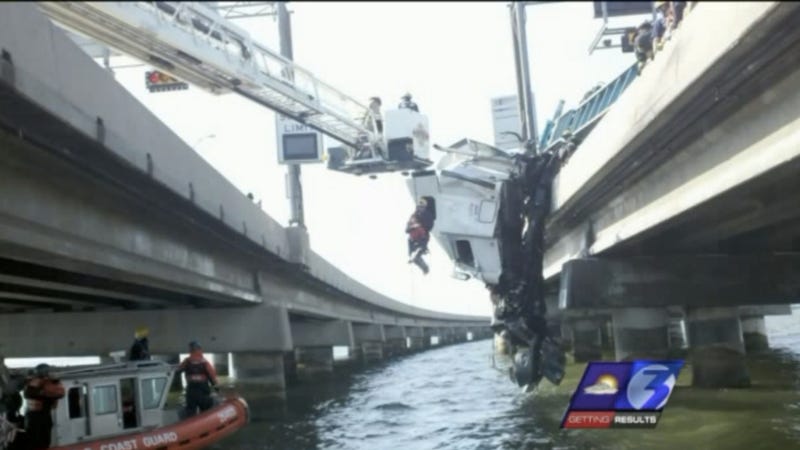 It's fair to say that Monday was a bad day for tractor trailer driver Almira Ribic. First she ran her truck off a bridge, then she sat in the cab for 90 minutes waiting for a rescue, and then she got charged with reckless driving. Ouch.
According to WTKR in Virginia, Ribic was driving her Freightliner on a bridge on Interstate 664 when she lost control, struck the bridge and overturned the truck. The cab rested over the wall, leaving the rig dangling over the water with Ribic trapped in the cab.
After an hour and a half of waiting in the cab, firefighters pulled her to safety, and she was hospitalized with just minor injuries. Her truck also spilled about 150 gallons of diesel fuel, requiring a HAZMAT cleanup.
Worst of all for Ribic, police charged her with reckless driving as a result of her wreck. And she ended up on the TV news! Bad day all around.
Check out WTKR for video of the truck being pulled from the bridge.