The British are usually quiet and reserved, but when they decide to go wild things like this happen. There are zero situations where anyone would need a 2,500cc three-cylinder engine with 168 horsepower and 163 lb-ft of torque, but Triumph's Factory Custom division decided to make that available in the new Rocket 3 TFC. Thankfully only 750 of these big bruisers will be built for the world's most manic riders, and only 225 of those will make it to the U.S. market.
This is an irresponsible motorcycle to own. This thing is simply beyond the pale. If you were to strap a modern car engine to your sofa and straddle it down the road, you'd get an approximation of the experience riding this burly beast.
The Rocket III was launched way back in 2004, but Triumph has completely redesigned and re-engineered the bike for 2019. The engine is up to 2.5 liters from 2.3, and it weighs an astonishing 88 pounds less than before thanks to extensive use of lightweight materials. A new aluminum frame uses the large three-cylinder as a stressed member to cut down on extra weight as well. The bike now makes use of a single-sided swing arm, and a redesigned shaft-drive system.
G/O Media may get a commission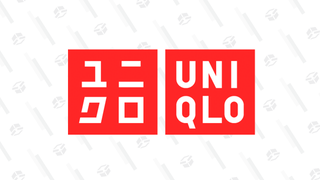 Year-round basics
Uniqlo Summer Sale
With a new instrument cluster, advanced ABS and traction control, four different riding modes, and clutchless shifting, the new Rocket 3 is more advanced and powerful than anything Triumph has sold before. It's a truly interesting bike, and it's way cooler now that it is stylized as Rocket 3 rather than with Roman numerals like the Rocket III. That's old and outdated, it was truly time to update to Arabic numerals.
Triumph has not released a top speed, likely because they could find neither human nor robot brave enough to find out. I bet it will go at least like 75 miles per hour, or maybe even more!

Each Rocket 3 TFC will be individually numbered and feature bespoke style never to be replicated again. There is a lot of carbon on the TFC model that likely will not extend to the regular production Rocket 3 when it comes along. TFC promises that each bike will be individualized and no two bikes will be the same.
The price of all this exclusivity is a massive $29,000. Deliveries are expected to happen in December of this year, so get your order in now if you want one.
I find myself strangely attracted to this bike. If the standard non-TFC version comes in anywhere near the current Rocket III's $15,700 price tag when it launches next year, I might just have to get in line to order the less exclusive model. I like the idea of a 2.5-liter cruiser. I bet it does mad wheelies.