This is Toyota's new 2018 Camry Monster Energy NASCAR Cup car, complete with "sporty" XSE trim-level badges and the new insectoid face based on that of the brand-new roadgoing Camry. NASCAR announced today that the new Camry will debut to give us strange racing-themed nightmares starting in the 2017 season, ahead of the road car's release.

You see, each side of the Camry's new black grille comes to a point below the headlamps that sticks out over a large, almost alien void, the likes of which humans fall into and are never to be seen again. The strange vertical jaws of the Cam-beast are open, and hungry. Given the utter ubiquity of the Camry, there's a good chance that we'll get used to these strange new lines in time.
Kudos to you, Toyota, for finally giving your poor midsize sedan some personality! We're just not sure whether this personality in pointier NASCAR trim is the kind that subjugates all of humanity in the name of Most High Beast of the Ninth Dimension Lord Zargon yet or not.
Toyota exec Ed Laukes told NASCAR that this brand-new Camry is "probably the most aggressively styled Camry" in the model's history. This time, the Toyota teams responsible for winning 16 races in the 2016 season alone had more input on the road car's design, particularly with aerodynamics in the front of the car.
G/O Media may get a commission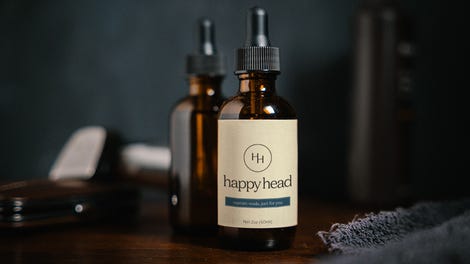 In other words, those frightening jaws, which incorporate an aggressive air scoop below the headlamps, are there to do more than gnaw slowly at your bones as your body is slowly consumed into the engine bay. They should also help keep it truly grounded to the ground, and help the car win races.

Teams Joe Gibbs Racing, Furniture Row Racing, and BK Racing all race the Camry.

Unfortunately, no news of a roadgoing V8, rear-wheel-drive coupe was released with today's unveiling of the new Camry. Stop breaking our hearts, Toyota.