Good Morning! Welcome to The Morning Shift, your roundup of the auto news you crave, all in one place every weekday morning. Here are the important stories you need to know.
1st Gear: That's Almost All The Gasoline Cars
You may look at the Toyota Mirai hydrogen fuel cell car as a neat science experiment at the moment, but Toyota is apparently very serious about making its technology their future.
Their goal is 90 percent less emissions from new cars in 35 years, which means vastly fewer gasoline-powered new cars. That's awfully ambitious. From the Associated Press:
"You may think 35 years is a long time," Senior Managing Officer Kiyotaka Ise told reporters. "But for an automaker to envision all combustion engines as gone is pretty extraordinary."

Ise acknowledged some gasoline engine cars would remain in less developed markets, but only in small numbers.

He and other Toyota officials insisted on the inevitability of their overall vision, stressing that the problems of global warming and environmental destruction made a move toward a hydrogen-based society a necessity.
G/O Media may get a commission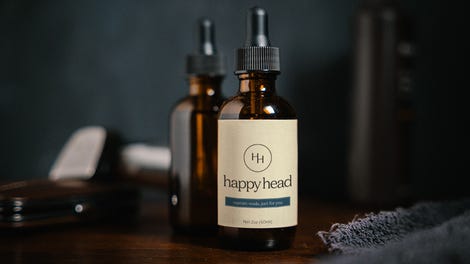 Wow.
2nd Gear: How Many VW Managers Responsible For Diesel Cheating?
According to Germany's Spiegel magazine and quoted here in Reuters, as many as 30 Volkswagen managers could be implicated in the diesel cheating scandal in some way. We may know more later this week.
Spiegel, citing preliminary results of probes by law firm Jones Day and Volkswagen itself, said the dozens of managers would be suspended.

It cited a person familiar with the matter as saying the circle of those found to have been involved and who knew about the cheating could widen further.

New VW CEO Matthias Mueller is expected to speak to top management on Thursday about the current state of the investigations and the strategic way forward.
3rd Gear: America's Love For Land Rovers Makes Up For China's Slump
Bloomberg has another story on Tata Motors' bond prices but it contains this interesting tidbit on how the SUV boom in America is helping offset their drop in China:
The automaker draws 83 percent of its revenue from JLR, which saw U.S. deliveries surge 61 percent in September as the Range Rover and Evoque sport-utility vehicles lured buyers. That should soften the blow from a slowdown in China, which has dragged down Tata's profit for four straight quarters and prompted Standard & Poor's to revise the company's outlook to stable from positive on Sept. 29.

"Sales in other geographies will partially reduce the pain JLR has been feeling in China," said Juergen Maier, a Vienna-based fund manager at Raiffeisen Capital Management, who oversees about $1 billion in assets including Tata Motors shares. "We need to see if they can continue to show similar numbers in the coming months."
4th Gear: Europe's Air Quality Struggle
Then in Europe, you have the other side to the VW diesel cheating scandal, which is the fact that governments have been working to improve dismal air quality for years now. They've been successful in many ways, but this will embolden them to crack down on diesel even further. From The Wall Street Journal:
The Volkswagen scandal is putting new pressure on European policy makers to roll out tougher vehicle-testing standards that measure emissions based on how cars are actually driven, not how they perform in a lab. It is also reinforcing plans by some European cities to restrict diesel vehicles from their streets, a blow to the European auto industry's huge investments in diesel technology.

"This scandal encourages us to go faster and stronger in the fight against these vehicles," said Raphaël Chambon, deputy chief of staff to Paris Mayor Anne Hidalgo, who is pushing to eliminate all but the cleanest diesel vehicles from the French capital by 2020.
5th Gear: The Latest On The UAW-FCA Negotiations
Here's what's up now, from The Detroit News:
The latest four-year tentative agreement between the United Auto Workers and Fiat Chrysler Automobiles NV includes a different pay structure for some new hires than current employees doing the same work.

If the proposed deal is ratified by membership next week, new employees for the company's temporary workforce as well as new hires for its Mopar operations would have different wage progressions with lower top wages than current employees. The deal also allows the company to rely more on temporary workers.

"Fiat Chrysler had an amount it wanted to pay for UAW labor over the next four years," said Kristin Dziczek, Center for Automotive Research director of the Industry & Labor Group. "To sweeten the deal, you had to take something out somewhere."
Reverse: A True Pioneer
Neutral: What Will The Car Market Look Like In 2050?
Forget autonomous cars for a second, I'm talking about fuel. What will power the cars of the future? Toyota's betting big on hydrogen and electrification. Will gas be on the way out in 35 years?
---
Contact the author at patrick@jalopnik.com.