Toyota's TRDPro Tundra, Tacoma, and 4Runner trucks just strutted their stuff on Toyota's Chicago Auto Show test track. Despite rumors that this was going to be Toyota's truck to challenge Raptor, that "stuff" is basically a cool FJ40-style grille badge and a few small tweaks.
So, how fired up should you be about the TRDPro rigs? Well, the Toyota rep running the presentation mentioned "TRD floor mats" twice in his flag-waving speech.
Besides the blacked out badges, the trucks get remote-reservoir Bilstein shocks with 1.25" more travel than the standard trucks, sexy TRD-stamped quarter-inch-thick skid plates, and some black TRD wheels that I really like. Other than that, pretty much every piece of carpet and surface is red-stitched or TRD branded.
G/O Media may get a commission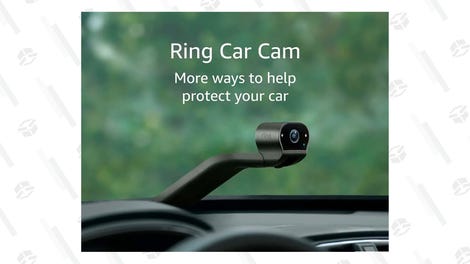 The "TRD dual exhaust" was demonstrated with a little burnout from the Tundra, and it had a nice little snap to it.
Available colors will be Black, Super White, and something called "Inferno" that's not quiet red, not quite orange. It's actually fairly attractive.
Here's a little pump-up clip of the trucks in action:
So the TRDPro trucks are no Raptor killers. But let's be real, not even every off-road enthusiast needs eleven inches of suspension travel. Though I have to say I was a little disappointed to note an absence of view-eclipsing tilt-gauges on the dash.
The Tacoma, Tundra, and 4Runner were already reasonably capable vehicles, now they've got a little more flair available from the factory. If it's priced right, a TRDPro could be a solid option for those who want a touch of extra swagger with their next truck.
Photos: Andrew Collins, Brian Williams