The Toyota Sequoia is the car you buy if you want a Tundra but have too many kids, or if you want a Land Cruiser but you have too few dollars. What do you need to know before you buy a Toyota Sequoia? Don't worry, we'll tell you everything right here in our Buyer's Guide.

Here's a fun fact from Toyota's original press release for the second generation Toyota Sequoia:
In his efforts to be sure he got the 2008 Sequoia right, Chief Engineer Motoharu Araya immersed himself in American culture for two-and-a-half years as he began his design brief for the Sequoia. He even went so far as to live for a time with an American family that owned a fullsize SUV so that he could better understand the way SUV users relate to their vehicles.
We don't know where Araya decided to "immerse" himself, but based on the resulting product, we'll go ahead and guess Texas. That's because, like everything in Texas, this Sequoia is enormous. Like, Chevy Tahoe-enormous. It's Toyota's heaviest vehicle in the U.S., and eclipses all of their products sans the pickups in every exterior dimension.
Seems awfully Texan to us. Plus, what SUV would a Texan want more than one that was based on a pickup truck? Add to that a capable four-wheel drive system and a giant 381 horsepower 5.7-liter V8 that will pull a 7,400 pound boat up Davis Dam, and you've got a truck that could appeal to quite a few folks in the lone-star state.
G/O Media may get a commission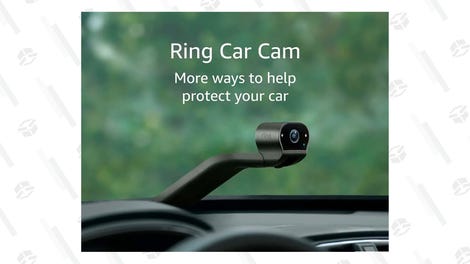 Regardless of where Araya decided to "immerse himself," the Sequoia is among the cheapest three-row SUVs on the market with any shred of off-road capability. And while it's not going to out-do the 4Runner off-roading, the Tundra in towing or the Land Cruiser in the area of luxury, it's still got quite a bit to offer, especially to those with lots of people to haul.
What's New About The 2016 Toyota Sequoia
The Toyota Sequoia has been around for a while. The second generation Sequoia, which a debuted at the 2007 Los Angeles Auto Show and was later released as a 2008 model year, was longer, taller, and wider than its predecessor. It got a new interior and exterior styling resembling the then-new Tundra, on which it's based.
The larger body dimensions and four-inch longer wheelbase compared to the outgoing model made for much more interior space, and with an adjustable sliding second row, Toyota said the big SUV could swallow up to eight people with decent legroom in all rows.
Powertrain options were either a 276 HP 4.7-liter V8 bolted to a five-speed auto or a new 381 HP 5.7-liter V8 (shared with the Tundra) that Toyota said "generates excellent fuel efficiency." We don't know about that last bit, as even when bolted to its new six-speed auto, that 5.7-liter was really not an exemplar of good fuel economy, scoring only 15 MPG combined.
While the 2008 Sequoia was loosely based on the Tundra, its underpinnings differed from its stablemate's in that it had independent double-wishbone rear suspension with coils and a fully boxed frame versus the Tundra's partial C-channel frame and leaf-sprung rear axle.
In 2010, the base 4.7-liter engine and five-speed trans were replaced with a new 310 HP 4.6-liter mill mated to a six-speed. That year, Toyota also added front knee airbags, heated mirrors and daytime running lights.
In 2012, Toyota gave their Sequoia Trailer Sway Control and an available blind spot monitor, and in 2013, the 4.6-liter was thrown aside, leaving only the 5.7-liter mill. The year 2013 also brought a new Blu-Ray rear seat entertainment system and available Entune smartphone integration, the latter of which became standard in 2014.
This year, 2016, Toyota updated Entune multimedia and added a new Safety and Convenience package.
But really, aside ridding of base engine choices, the Sequoia hasn't changed much since its debut nearly a decade ago.
Which One We'd Buy
All Sequoias come with a 381 horsepower 5.7-liter V8, a six-speed automatic, hydraulic power steering, double wishbone suspension at all corners, 13.9-inch vented front rotors and 13.6-inch rear discs.
Toyota offers three trim levels for their roofed Tundra: SR5, Limited and Platinum, all of which get an optional four-wheel drive system with a limited-slip center differential and 2.6:1 low range gear.
Seeing as Toyota ditched their base engines leaving only the 5.7-liter, the $34,150 base price from 2008 has been replaced by a steeper $48,190 base price tag. Still, if it were us, we'd grab a base SR5 with four-wheel drive.
All in with destination, that would cost us $49,185, getting us features like: 18-inch alloy wheels, fog lights, power moonroof, roof rack, underbody skid plates, multi-mode four-wheel drive system with limited slip center differential with locking feature, automatic three-zone front and rear climate control, Easy-clean fabric-trimmed seating for eight, power front seats, tilt and telescoping steering wheel, keyless entry, rear window sunshades, 6.1-inch touchscreen for Entune audio system and tow package.
And if you're looking for an eight-passenger SUV with some moderate off-road chops, it's not going to get any cheaper.
[Build Your Own Toyota Sequoia]

Important Facts At A Glance:
MSRP: $48,190-$64,720 [SR5-Platinum]
Top Speed: 120 MPH (estimated)
Acceleration: ~7s to 60 MPH (estimated)
MPG (CTY/HW/CMB): 13/17-18/14-15 [4WD-2WD]
Engines: 5.7-liter V8 Horsepower: 381 HP Torque: 401 lb-ft
Max Towing Capacity: 7,400 pounds
Curb Weight: 5,730-6,000 pounds
IIHS Rating: Not Tested
Transmissions: Six-speed automatic
Drivetrain Layout: Front engine, RWD/4WD
Photo credit: Toyota