Heartbreak strikes again for the Toyota TS050 team at the 24 Hours of Le Mans. No. 8 driver Sébastien Buemi started noticing a sound that kept getting louder throughout the eighth hour of the race. Then the No. 8 burst into flames when he finally brought the car into the pits.

Buemi kept noticing the sound get worse and worse in Hour 8 of the 24-hour race, but engineers back in Toyota's pits didn't notice any problems coming through in their data. They told Buemi to stay out. He was in second place at the moment, and they didn't want to give that up for an issue they couldn't see.

Buemi's car wasn't just making noise—it was smoking and dripping oil on Neel Jani in the No. 2 Porsche 919 behind him. It was so bad that Jani opted to hang back just so he could see out his windshield.

Finally, the team brought Buemi into the pits when they started noticing that the front right caliper was dragging. When Buemi rolled into his pit stall, the front right caliper started smoking even more—it was clearly on fire.

G/O Media may get a commission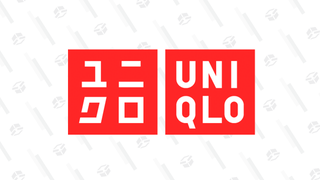 Year-round basics
Uniqlo Summer Sale
Toyota eventually determined that the problem was a front hybrid motor failure, very similar to the time-sucking hybrid issue that struck the No. 2 Porsche 919 earlier in the race. The No. 8 Toyota is currently in pieces in its garage as they replace its front motor and part of the suspension that was no doubt damaged in the shunt, which is devastating to look at.

To make matters worse, its sister No. 7 Toyota TS050 was just reported to the stewards for overtaking under a yellow flag. Driver Mike Conway will have to serve a drive-thru penalty, eating away at his 33-second lead over the No. 1 Porsche 919 behind him.

While the No. 7 should still be in a fine enough place to continue after its penalty, this likely takes the No. 8—one of Toyota's faster LMP1-class cars—out of contention, barring a very strange miracle. Fortunately, Toyota still has its third No. 9 TS050 as well, leaving them with two cars in contention compared to Porsche's one left right now.

UPDATE [5:43 p.m. ET]: Now all three Toyota LMP1s are in trouble—their third No. 9 has just been called in to replace a number panel that is malfunctioning. The No. 9 was in third place overall when the stewards made that call.