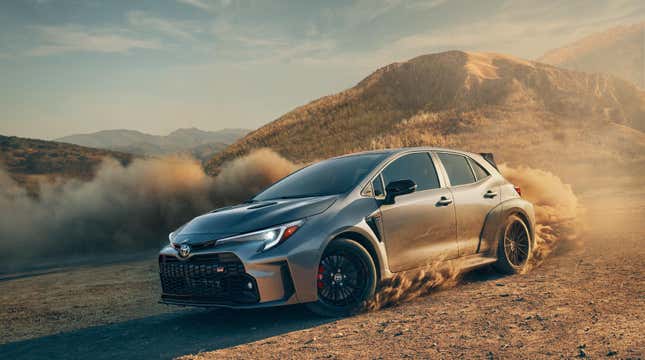 When the Toyota GR Corolla first debuted, it came with a sales pitch made for Bring a Trailer flippers: The company wanted to build "one too few" cars, ensuring that every single model maintains its desirability and value. But after months of dealer markups and wait times for buyers to actually get behind the wheel, it's become apparent that demand is even higher than Toyota predicted.
So, in turn, production is rising. The company has promised increased production volume for the GR Corolla in 2023, as well as an extension to the car's Circuit Edition trim — originally intended to be a first-model-year exclusive. Your prayers have been answered: Getting your hands on Toyota's hottest hatch is about to get easier.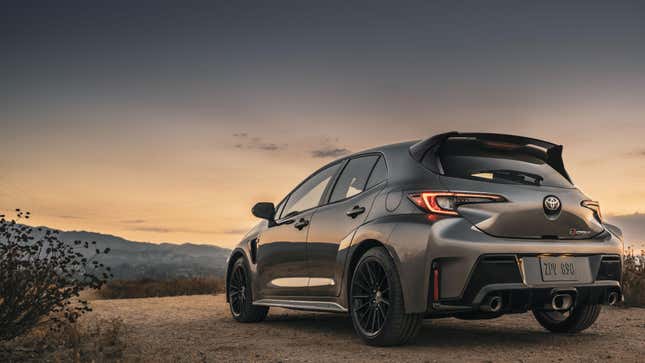 Toyota didn't specify exactly by how much GR Corolla production will increase, but the company did say how many Circuit Edition cars would be built for 2023: 1,500. This makes the trim an interesting proposition, as it's no longer the highly-collectible first-year-only option that Toyota originally promised, but the number still seems limited enough for the Circuit to be sought out. Of course, that too could change — the company said that "[p]roduction of the Circuit Edition model for 2025 and beyond is still under consideration."
This is excellent news for hot hatch fans, who have been desperately trying to buy GR Corollas for the price promised by Toyota. As dealers begin seeing more and more inventory, we can all hope that they'll ease up on the markups that have turned these hatchbacks into $50,000 or even $60,000 cars. The flippers and speculators may cry, sure, but buyers who want to actually drive their GR Corollas should be heartened by the news.