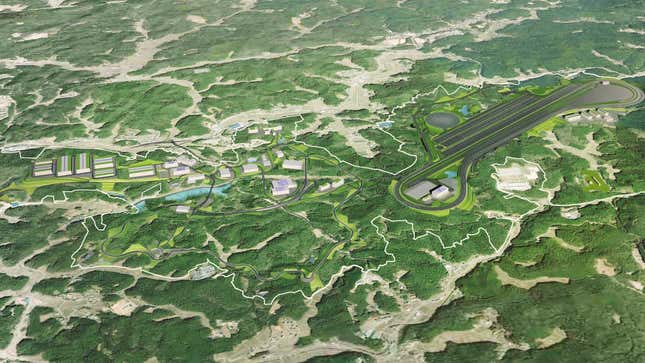 Being able to build your very own Nürburgring has to be the pipe dream of a lot of auto enthusiasts. Imagine just being able to walk out your back door, and there's your personal obscenely winding high-speed testing and race course, just waiting for you to take your car out for a few hot laps. Toyota, of course has considerably greater resources than your average enthusiast, and that's why it's making this dream a reality.
We're Driving the 2024 Integra Type S, What Do You Want to Know?
Plenty of manufacturers use the Nordschleife to put their new cars through the wringer because the track can offer you just about every situation you could possibly need to test our your car, on a single lap.

So, Toyota decided to build its own a little closer to home, so it won't have to make those long trips from Japan to Germany. It's actually the first piece of a new campus called Toyota Technical Center Shimoyama, which will give Toyota more space to spread out their operation. They aim on including other courses—including a high-speed track—by 2023.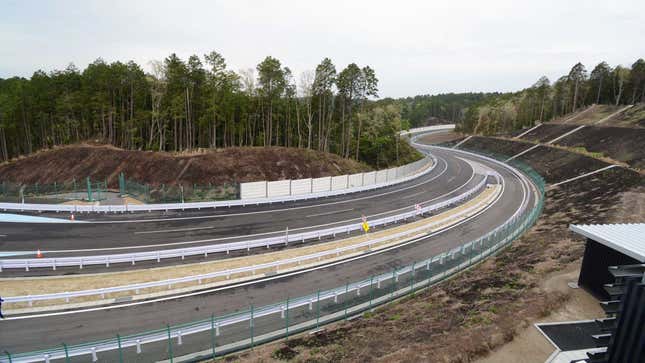 The ¥300 billion ($2.68 billion) 3.3-mile test course has been built into a patch of wooded hills to mimic the Nürburgring, according to AutoNews. From Toyota:

Based on long experience of the Nürburgring Nordschleife, which is famous throughout the world for its grueling driving conditions. Toyota has designed an exacting test course that takes advantage of local topography and features a roughly 75-meter change in elevation between its highest and lowest points, as well as a wide range of curves and corners.
Basically, having their very own track will give Toyota no-holds-barred access to testing their cars for durability and drivability. They don't have to worry if other automakers will be using the facilities, if there will be races going on. Granted, at three miles and change it's not even a quarter of the length of the Nordschleife, but hey, nobody's building monster tracks like that anymore either.
Toyota President Akio Toyoda said that "replicating severe driving conditions" will enable the company to "hone the pure joy of driving." That's a big aim—but with your very own Nürburgring, the task will get a hell of a lot easier.