In an exclusive interview with John Hesling, executive producer of the recently-announced-as-heading-to-the-History-Channel motoring show Top Gear USA, we learned this new American show plans on meeting or exceeding the bar set by the UK original. Wait, there's more.
This is the third attempt to copy the British version of Top Gear for an American audience. The first was for the Discovery Channel and the most recent try was the Adam Carolla-helmed pilot, a show NBC axed before it could air. The History Channel (now just "History"), is the third to try. The network formerly known for World War II documentaries has committed to ten episodes starring racer Tanner Foust, comedian Adam Ferrera, and NASCAR "analyst" Rutledge Wood.
Despite the past two failures, Executive Producer John Hesling thinks the U.S. version will match the high standard set by the original and provided these as-of-yet unreleased details before getting on a plane for more shooting of the show.
G/O Media may get a commission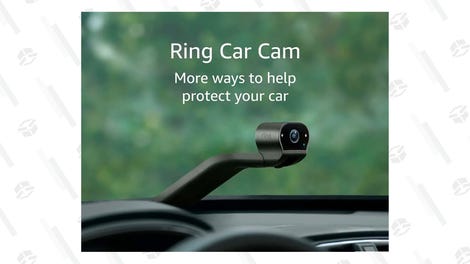 10.) They're Keeping Star In A Reasonably Priced Car
No word yet on what the car will be, but the team isn't discouraged by the crappy Jay Leno version so they plan to put stars to the test around a track. It won't be a truly awful car like a Chrysler Sebring, but "something dull like a Kia Rio."
9.) The Show Will Be A Full Hour
History will give Top Gear USA a full hour by cable standards, so 44 minutes with commercials.
8.) It'll Look Just Like The British Show
"There's no sense in doing it if the production value isn't there." Hesling says. This means overexposed cinematography, splashy camerawork and quick cuts.
Does this mean a comparable budget to the expensive UK Top Gear? Hesling says "Yes," then qualifying that with "We wanted to get enough money to absolutely match the cinematic caliber of the UK version."
7.) Rutledge Wood Owns A Diesel Rabbit Pickup
The biggest concern about the cast is Wood, who is mostly unknown to anyone who hasn't watched him interview Dale Jr. about jeans. We've learned he's owned 44 cars and has a lawn strewn with donors. He's also in love with his diesel VW Rabbit Pickup, which is a rare diesel-powered El Camino. Of course, he also just purchased a Honda Odyssey because of his new kid and "thought it was the best car he's ever driven."
6.) They Won't Pretend To Like Cars
It's hard to make fun of automakers when you rely on their money, something a show on BBC doesn't have to worry about. Top Gear USA is going to have advertisers, but they're promising it won't be brought to you by a car company.
"Not to disrespect other car shows, but they're fundamentally comprised," says Hesling. "They have to say the Prius 'handles like a NASCAR,' but Top Gear couldn't be like that... we will be absolutely and brutally honest. That's what Top Gear is."
5.) No One Can Fill Jeremy Clarkson's Shoes
Top Gear is helmed by one of the biggest personalities in Europe and the Exec Producer made sure we understood ain't none of these guys is Jeremy Clarkson. Hesling described Clarkson as "A force of nature" and reminded us "he's one of the most famous people in England."
So what can we expect from the hosts?
Ferrara: Works on cars with his dad, skeptical but not cynical, likes cars from the 1970s.
Foust: Doesn't care if a car looks like "an egg cart" as long as it handles well.
Wood: Enamored with shiny objects, boyish enthusiasm, massive head.
4.) The American Stig Won't Be The Stig's Fat American Cousin
Hesling wouldn't confirm or deny the existence of an American Stig, but then went on to assure us the American Stig won't be the big fat American Stig.
3.) Something Big Is Happening In The Mountains
Shooting started on Monday and continues today, with the first major feature happening in the mountains around Monmouth, Oregon. No details but anyone in the area with a cameraphone should keep vigilant for one of these three men.
2.) Expect It As Late As This December
The press release said "Fall" but Hesling let slip it could debut as late as November or December.
1.) It'll Carry Over The Exact Same Format
"We'll be doing star in a car, we'll be doing the power tests, car reviews, action films, and the studio element. It's a format that's the jewel in the crown of the BBC so we'll be doing it exactly like the British version. It's exactly the same format."