Every single U.S. fan of Top Gear thinks History Channel's new Top Gear USA will fail like British colonialism. I don't. I think it'll quickly become better than any on-air American automotive show. Not that there's much competition.
This week I spent some time with Tanner Foust and his Top Gear USA co-hosts Rutledge Wood and Adam Ferrara. For starters, as you can see in the video below, they're huge fans of Jalopnik, but also, all three of them positively bristle at the idea that a 'merican version of Top Gear is destined for failure — and they're all confident we're going to love it.
After now seeing four segments from the show (SPOILER ALERT), and seeing the three of them interact with each other, I agree with them. Here's why.
Reading what our own commenters have to say, and in talking to other auto-obsessive fan-boys, it feels like one half of fans of Top Gear UK are gunning for Top Gear USA to fail. The other half are a bit more passive — they just think it's not going to succeed. So the bar for success in the minds of the core automotive enthusiast segment is set so low there's nowhere to go but up.
And up it will go. The first of the four segments I was treated to this week included an amazing recreation of Clarkson's epic Lotus Exige vs. Apache helicopter segment. This time, the part of the Apache helicopter was played by a Cobra attack copter and the part of the Lotus Exige was played by the Dodge Viper. To up the ante from the British version, the snake vs. snake took place in the middle of a small town rather than the cramped confines of the Top Gear test track. For the part of Clarkson? Tanner Foust. I don't want to ruin too much, but I'll tell you the quips and film cuts flew just as fast as the Cobra — and all of it in stunning high-definition.
The other three clips were just as exciting and feature the same type of crazy-ass stunts that made the UK show a hit among the general public. One features Ferrara crazily taking a '76 Caddy around a "moonshiner" drive and the other with Tanner shredding snow down a mountain in a Mitsubishi Evo versus two Skittles-colored skiers (by the way, we're told the "Skittles" line was all Tanner). All in all, what we saw indicates that, in comparison to the rest of our watered-down, home-grown automotive shows — Top Gear is simply epic.
But, while the jokes may come fast and furious, and the production value is the same top-notch shooting we've come to expect — the back-and-forth between the three co-hosts doesn't yet have the same level of confidence and maturity (by way of complete immaturity) as what we've come to expect from our beloved UK threesome. There's even one point — in a scene with a trio of Lamborghinis — Ferrara accidentally jumps his scripted lines before letting Tanner finish. Still, I'm of the opinion, that, as with whiskey, smoothness comes with time.
G/O Media may get a commission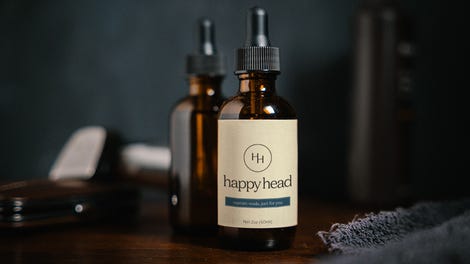 One thing's certain — the first season of Top Gear USA will be a hell of a lot better than the first season of Top Gear UK ever was.
And that's because of the three guys they've chosen. Don't expect clones of Top Gear UK's fabulous threesome. There's no bombastic "Jeremy," there's no teeth-whitened pipsqueaking "Richard" (although a running joke does appear to be Rutledge's huge melon) or a know-it-all "James" box — so don't try and fit these guys into those. Instead, allow each to stand on his own merits — and weaknesses.
For starters, there's Rutledge Wood and Adam Ferrara. They're both consumate entertainers, excited as hell just to be here and the kind of hilarious and easy-going guys you want to hang out with. Just for diametrically opposite reasons.
In one scene, Ferrara takes a Lamborghini above 175 MPH. It's the fastest he's ever driven before in his life and, upon climbing out of the car, he realizes his hand's shaking from adrenaline. His only comment? "That is so cool." Yeah, we know the feeling.
Ferrara seems like the kind of wingman you want with you when you get shit-faced in a cheap Brooklyn bar. He'll have you laughing your ass off as he mocks the skinny-jeaned hipster trash with his too-blue-for-middle-America comedy (seriously, we look forward to instituting a "Ferrara F-bomb Bleep-o-Meter" each week), but graciously doing it just to give you the opportunity to flirt with the distracted hipster's hot girlfriend.
Wood, on the other hand, is the buddy you invite over to watch a football game or F1 race with. He'll drive over in his '83 Honda Civic wagon and bring along with him the funny and a six-pack of beer. But, you won't have to worry that the wife'll be upset over the humor as the man's a proper Southern gentleman. Also, he'll probably even use a coaster.
Then there's Tanner Foust — the most complicated of the threesome. Stunt driver, drifter, Fiesta rallyer — the man is the definition of competition. Unlike the other two guys, Foust isn't on-screen talent by trade. That's good — because it means he can wipe the track with any other Top Gear host, no matter what side of the pond they're on. But, it's bad because — although we haven't seen the in-studio segments — it does seem like he's still trying to find his voice. And then, when he finds it, he's going to need to find a way to get a word in edgewise with the other two.
But, Foust rocks because he wears his heart on his sleeve. While riding shotgun in a Lamborghini with him around the Las Vegas Convention Center, I told him that fan-boys of the UK series were rooting for this version of Top Gear to fail. His first response was viscerally physical. His jaw set, his eyes narrowed behind his sunglasses and he gripped the steering wheel more tightly. For a split second I had a vision of him letting go of the steering wheel and lunging at my neck. Then he explained just how much the concept of Top Gear meant to him.
It was at that moment that I realized he looked so hurt by the comment because the guy's just like us — a fan-boy.
The last thing Tanner said to me was "America deserves its own Top Gear." I couldn't agree more. We've been in the wilderness out here in the colonies for too long. Car-obsessed man may be able to live on Jalopnik and bittorrent alone, but we shouldn't have to. Let's finally have an American car show that's better than MotorWeek, Pimp My Ride and Autoline.