Most of us don't think twice about pavement, but it's the only thing a race car is always in contact with, provided something hasn't gone catastrophically wrong. Thus, something as mundane as the track surface itself can make or break a race—and elevate it to glorious racing chaos or keep it as dull as it gets.

Kentucky Speedway has been in use since 2001, and it was getting lumpy and long in the tooth. The only problem is, NASCAR racers often like that sort of thing. The 2012 Sprint Cup Series champion, Brad Keselowski, bemoaned that Kentucky's front-stretch bumps were smoothed out, telling USA Today:
Whenever there are those discrepancies, I think that's when you see mistakes and when you see strengths and weaknesses that vary from car to car and driver to driver.
That's part of what makes well-used tracks so much fun for fans as well: it separates the great drivers in the field from the mediocre ones. Mistakes are easier for drivers to make when it's more difficult for them to stay in control of their cars. That's when the magic happens. That's when you see unexpected lead changes, epic saves and the other heart-pumping antics that make racing great.

And yes, if you're That Guy, it's when the big crashes happen, too. (I still think That Guy Who Watches For The Wrecks should buy a race car to learn a little empathy, though. C'mon, man.)

G/O Media may get a commission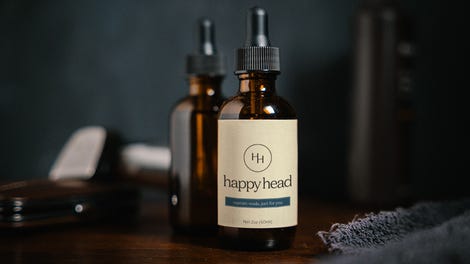 So, when you repave an oval like Kentucky Speedway, much of the character that produces entertaining racing gets buried under too-new asphalt.

That's why Kentucky Speedway specifically addressed some of NASCAR's usual repaving complaints when they underwent a massive renovation for this year that included the installation of additional SAFER barriers, increased banking in Turns 1 and 2, and a full surface repave.

Former NASCAR crew chief and Fox Sports analyst Larry McReynolds spoke with Jalopnik the other day about the things they're doing to try forcing Kentucky's first post-repave races to be more interesting. As a crew chief, he won 23 races in NASCAR's top-level Sprint Cup series, including two Daytona 500s, so it's safe to assume he's intimately familiar with NASCAR's bizarre love-hate relationship with pavement.
The first key tweak for Kentucky was in the asphalt itself.
"This is going to sound strange, but they've almost tried to put old new asphalt down," McReynolds said. "They've tried a lot of different mixtures of asphalt to get rid of all the dips, the bumps, the humps and all the things that were going on at Kentucky Speedway since it was built in 2001.
"They've tried to use different polymers of asphalt to where it's almost rougher than it was—more abrasive than it was before the repave. It's going to be smoother than it was in terms of bumps and humps, but it's going to be rougher, which will let the track take rubber quicker.
"The other things that Kentucky Speedway has done—since there were a number of Sprint Cup series teams up there testing a couple of weeks ago is they have been dragging race tires almost 24/7 around that mile-and-a-half track trying to put some rubber on the track before it opens up for practice."
Getting rubber onto the racetrack is a big deal because that defines where the "groove" is that drivers use to race. Without rubber on the track, McReynolds explained that the groove is a narrow line around the bottom of the banking.
"With a repave, there's no rubber on the racetrack," McReynolds said. "As cars go around a track more and more, it puts rubber down. The more rubber they put down, it tends to widen the groove out. Until that happens, the groove tends to be right around the bottom of the racetrack, which makes it more of a challenge to pass."
A narrow groove translates into a conga line when it comes to a NASCAR race. Unless it's a conga line fraught with hazards like Monaco, conga lines in racing tend to be ultra boring.

As rubber gets laid down, that groove widens up so drivers can dice for the lead, block and go side-by-side around the racetrack. You know, all those things that make NASCAR racing a rowdy hoot to watch.

Kentucky didn't just go for a cheese grater of a surface to make sure tires left rubber on the ground, though. They actually altered the construction of the track in order to encourage racers to go side-by-side sooner.

The design changed entirely in Turns 1 and 2, which McReynolds said was intended to help with some of the issues that come with fresh pavement. Turns 3 and 4 will have the same width, radius and banking—at 14 degrees—as they did before the repave.
"What they did down in Turns 1 and 2 is they narrowed it up by roughly 18 feet, and then they put what we call progressive banking, or variable banking," McReynolds said. "In other words, at the bottom, it's still going to be 14 degrees as it always was, but as you go up the race track, it gains some banking. It'll be up to 17 degrees at the top.
"That's another thing that will generate side-by-side racing. The bottom's still going to be the fast way around, but as you move up the racetrack—in the middle of the track or at the top—there's more banking which tends to let you carry more speed as well."
This is the same phenomenon the rest of us experience on good off-ramps: the steeper the banking, the more speed you can carry through a turn.

Kentucky Speedway knew that racers usually hugged the bottom line on a freshly repaved track, thus making it a bore for everyone involved—drivers and fans alike. So, they added an incentive to go higher up the track's banking earlier by making the banking progressively steeper towards the top.

The only downside to all this grip from the tire-grating pavement and the progressive banking is that it makes the car easier to control—you know, that phenomenon that tends to produce dull racing.

To balance out all that fun-killing grip, McReynolds confirmed that NASCAR will use an aerodynamic package with even less downforce than we've seen for most of the season. This particular package debuted at Michigan International Speedway this year, and NASCAR hopes that using the shorter rear spoiler and shorter front splitter will make the cars more lively at Kentucky, too.
Part of the reason this season in Sprint Cup has been so fun to watch has been the fact that there's less aerodynamic downforce on the cars gripping them to the surface this year. The cars are harder for drivers to handle, which, as we've mentioned, makes the races more fun to watch. So, while drivers gain some grip from the surface at Kentucky, they're losing even more aerodynamic grip to make up for it.

That should make it easier for a driver to accidentally run wide in a corner, slide out of control or screw up in spectacular fashion so as to make all of us at home go ohhhhh snap in front of the television. You know, just as they would had Kentucky not been repaved. Good.

---
Maybe it's time to stop looking at Kentucky as a repave at this point, and start looking at it like it's a whole new track. For drivers and teams, that's essentially what it is, given the complete re-do of Turns 1 and 2. Any notes they had from the five prior Sprint Cup races that ran there just became obsolete.
Goodyear, the tire supplier for the series, even brought a different tire combination to Kentucky, per Fox Sports. That's one more unknown item teams will have to cope with: how long will these tires last on the new abrasive surface?

Fortunately, unknowns produce mistakes. Those are what's fun to watch—the various flubs that prove that drivers and their teams are human and not just bland-speaking automatons who have the perfect way around the circuit programmed in. No one watches racing when it's predictable. We watch it for the chaos, the upsets, and the unexpected.

By trying to make Kentucky's re-work feel more like an old beat-up track to drive, they should make it more amusing to watch as well.