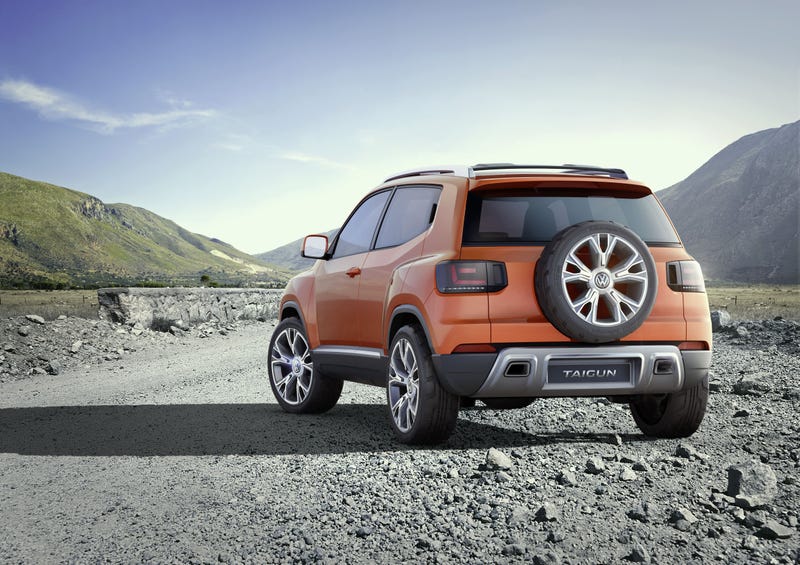 Remember the Volkswagen Taigun? A few years ago, VW showed us this cute-ute concept with lots of promises of fuel efficiency. Now we've got a revised concept with... a wheel on the back? Cool, I guess.
The newer four-seat Taigun — like Tiguan, autocorrected on some VW engineer's phone — debuts at the Auto Expo in New Delhi, which tells us which market VW is going for first. The last concept VW showed got 52 mpg with VW's 1.0L turbocharged, DI engine. This one drops to 50 mpg, which isn't bad; the previous concept was 2,172 lbs, this one is 2,200.
One thing remains the same, and that's the Taigun's top speed of 115 mph. And it's manual-only, with a six-speed gearbox.
There are few subtle design changes, notably the spare wheel in the back on this version, whereas the previous version was basically baby Touraeg. From the front and side, it's still very VW — not the most exciting, but I'm still curious.
VW promises lots of legroom and headroom in the cabin, but we'll be the judge of that if we ever get a hold of one. No word on if it'll be sold here in the U.S.