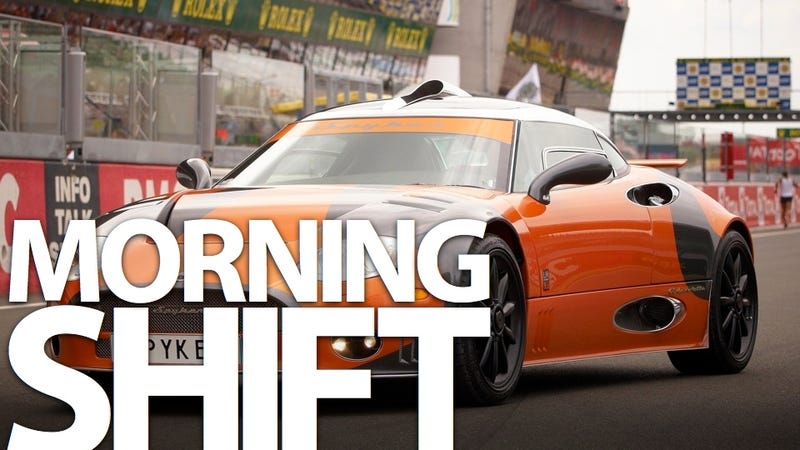 The Morning Shift
All your daily car news in one convenient place. Isn't your time more important?
This is the Morning Shift, our one-stop daily roundup of all the auto news that's actually important — all in one place at 9:00 AM. Or you could spend all day waiting for other sites to parse it out to you one story at a time. Isn't your time more important?
---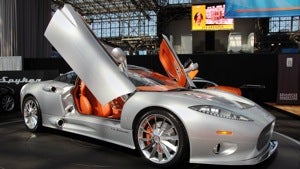 1st Gear: Spyker Cars NV, the Dutch owner of Saab Automobile, agreed to sell its sports-car unit to Russian businessman Vladimir Antonov to help reduce debt. Antonov, the former Spyker chairman and shareholder, will pay 15 million euros ($21 million) for the maker of the C8 Aileron. Why? Because he's Russian and you know; because supercar.
---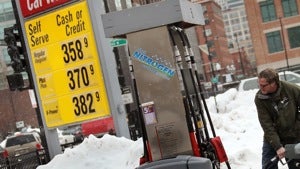 2nd Gear: Unrest in Libya, Mideast puppet governments getting the boot and good ol' fashioned market speculation. It's a perfectly ridiculous formula for higher gas prices! How high do we think they can go before the summer driving season? $3.75? $4.00? $5.00?! You tell us — what do you think? Keep in mind that if crude oil does reach the brief high of $147 a barrel as it did in July 2008, then the price of gas could also average $4.11 as it did then. If that happens, well... here's our five best ways to steal gas.
---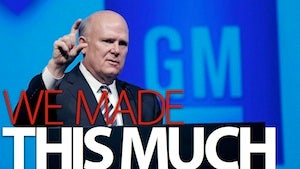 3rd Gear: General Motors says it made $510 million in the fourth quarter and $4.7 billion last year in net income on revenues of $135.6 billion. It's the first time an automaker named General Motors has posted a gain since 2004.
---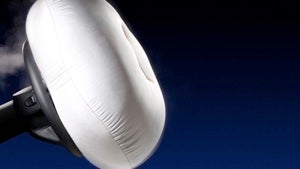 4th Gear: Remember Ford's F-150 recall from yesterday? It didn't go far enough. The automaker's now saying it will recall all affected 144,000 F-150 pickup trucks in the United States and Canada from the 2005 and 2006 model years for the risk that air bags could deploy because of a short circuit. And of course, that could lead to fiery death!
---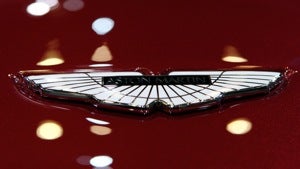 5th Gear: Kuwait's Investment Dar, owner of half of luxury carmaker Aston Martin, plans asset sales of about $1.69 billion over three years to creditors to restructure its debts, banking sources said Wednesday. What? You mean buying Aston Martin for $925 million might not have made the most sense. You don't say... well, they better sell a lot of Virages.
---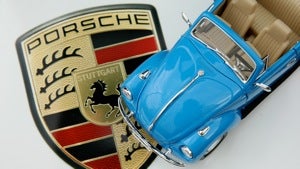 6th Gear: Porsche said a longer-than-expected probe into allegations of share-price manipulation by two former board members (Wiedeking and Haerter) will likely push completion of its merger with Volkswagen into 2012. While the probability of success drops as the process lengthens, Porsche still said on Wednesday it believes its purchase of VW its merger of equals its being made into Volkswagen's bitch will go ahead.
---
Reverse:
⏎ Ridiculously, the U.S. Supreme Court said automakers aren't immunized against lawsuits by a federal regulation that allowed lap-only belts in some rear seats before 2007. [Detroit News]
⏎ Pininfarina's stolen Fabio Filippini from Renault, where he was vice president of interior design. At Pininfarina, he'll be the design house's new design director & chief creative officer. [Pininfarina]
⏎ Metro Detroit gets another seven inches of snow tonight. [Detroit News]
⏎ Twelve cars under $50K that are worth waiting for. [Popular Mechanics]
⏎ Jean Jennings reminisces about former GM design chief Chuck Jordan, who died this past December. [Automobile]
⏎ Wait, the Chevy Volt gets 37.71 MPGe? Whatever happened to 127 MPG? Oh, right that was MPGnqe (Miles Per Gallon not quite explained). [Motor Trend]
---
Today in Automotive History:
Alain Prost, the four-time Formula One (F1) champ, is born on February 24, 1955, near Saint-Chamond, France. [History]
---
Show us your tips!
Got tips for our editors? Want to anonymously dish some dirt on a competitor? Know something about a secret car? Email us at tips@jalopnik.com.
Looking for our forums?
Click here for the Opposite Lock or Tips forums.
Get more Jalopnik!
Want even more Jalopnik? Want to know which of your friends read us? "Like" us on Facebook and follow us on Twitter.