With the exception of a few asthmatic and uninspiring imports, most base-model cars carry four-cylinder engines. Not anymore. Three is a magic number and we've driven the development prototype of Volvo's hopeful entry into the suddenly crowded marketplace.
Volvo's future starts with the development of a 1.5-liter three-cylinder gas engine producing up to 180 hp and 197 ft lb of torque. It's the engine for their upcoming compact jointly developed with the Chinese and will even go in the new 60 Series, both of which are coming to America. This is what they're like to drive.
(Full Disclosure: Volvo flew me to Gothenburg, put me up in a very nice glass tower, gave me food five times a day and I even had spa options. I needed that, because it gets dark very early in Sweden in the winter.)
While we were speeding like children in that S60 Polestar with a 450 hp "triple charged" 2.0, there was another, even more surprising mule in the parking lot with the key inside: a V40 "T4" powered by Volvo's first three-cylinder engine.
G/O Media may get a commission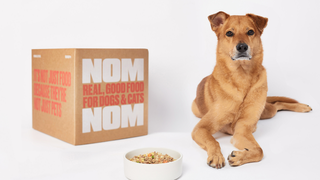 I must say I'm deeply in love with development mules. This V40 Cross Country for example had all sorts of extra switches and measuring devices in the cabin, while the S80L parked next to it had beige leather seats up front and black at the rear. Mix and match at its best.
Also, check out the exhausts of the three-cylinder! Different ones on each side, just to give a hint to the best paparazzi out there.
When it comes down to Volvo's future plans in terms of powerplant development, they're only interested in four-cylinders, or less. Can that go down to two at some point like at Fiat? Yes, if they ever make a car small enough. For now, the three-cylinder is being developed primarily for their new CMA (compact) architecture that they'll share with parent company Geely, but it will also power the next 60 Series.
The 1.5 prototype we drove was put together in record time in Sweden using all the computer modeling they have, and it's far from being just the four-cylinder with one cylinder lopped off, despite the standardized 500 cc cylinder size all across the range.
It has a single turbo, and there are many similarities in the architecture with the bigger engine so they can also be built on the same assembly line as the fours, but this engine – expected to produce between 105-180 hp and 162-197 ft lb – comes with less vibration, improved friction and a lifetime timing belt that they promise will work for at least 100,000 miles.
The biggest benefit of course is having lower emissions, as this engine will comply with the latest European emission standards (Euro7).
Volvo will also stick to gas when it comes to less than four cylinders. Unlike VW, they believe the few benefits of a three-cylinder diesel can not justify the added vibration and lack of refinement that comes with smaller turbodiesels.
So, what was it like to drive this early development engine then? Not bad. Not bad at all.
I have no idea where the engine was tuned within that horsepower range, but for a barely calibrated turbo engine, it had lots of low-end torque, a nice sound and enough juice to move that V40 Cross Country at a healthy pace. It had decent acceleration off the line, and while higher revs didn't reward us with more speed, Volvo says power in the low- and midrange remains the priority as we drive at those RPMs more than 90 percent of the time.
Promising is the correct term for it, because if a roughly set up prototype performs like this in a V40, I'm sure the final version will take care of a 60 Series Volvo without any trouble.
It's interesting to think about this for a second. While most manufacturers (including Ford and GM) use one liter three-cylinders, BMW went with a 136 hp 1.5 that's currently used in the Mini Cooper and the 2 Series Active Tourer. The BMW i8 has the 228 hp version of the same engine, but electricity is always there to fill any lag that would come as a result of the bigger turbo.
If Volvo plans to get as much as 180 horsepower out of their 1.5, they might have to go down the hybrid lane too, which would make perfect sense after the T8.
Either way, I'm just sad the production version won't have these switches that look like they're straight out of a Bond car:
Photo credit: Máté Petrány/Jalopnik