Many things are described as utilitarian in nature, but few define the term quite as well as the Mechanical Mule. Nothing more than a flatbed trailer with a seat and a steering wheel, the M274 was used as a military stuff mover from its 1956 inception through the mid-1980s when it was replaced by a military version of John Deere's Gator 6x4 utility vehicle. These occasionally saw combat use when equipped with large artillery, but this particular unit was likely used simply to haul weaponry and supplies to keep soldiers unburdened.
The Mule was initially developed by Willys-Overland to supplement its famous Jeep at the end of World War II as a Med Evac unit for battlefields too far off the beaten path for the Jeep to travel. The Mule is a bit slower, but a whole lot more capable than its Willys stablemate. Powered by a few different engines, the M274 was never equipped with much horsepower, but a combination of high torque and extremely low gearing saw the unit able to climb over logs and ford rivers with the best of them.
With a high and low range gearbox, the Willys was capable of crawling along tractor-like at speeds between 1 and 25 miles per hour. It's probably best that this truck doesn't move any faster than that, as the driver is slung out front of the whole thing to maximize payload space. If you were to get into some kind of collision, even at just 25 mph, you might not fare too well. Drive carefully young motorist.
G/O Media may get a commission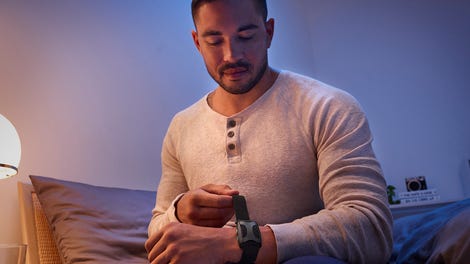 I live about three miles from the nearest home improvement store, but it's only about 2 miles as the crow flies, or as the Mule drives. Taking home a load of lumber would be infinitely more rewarding if I were chucking it through the desert on a motorized military platform.
If that sounds like your kind of limited-use fun, you can buy this absolute unit on eBay right now for just $10,000. If I had the kind of money that I could just drop ten K on something silly, there are a lot dumber ways to spend that money.