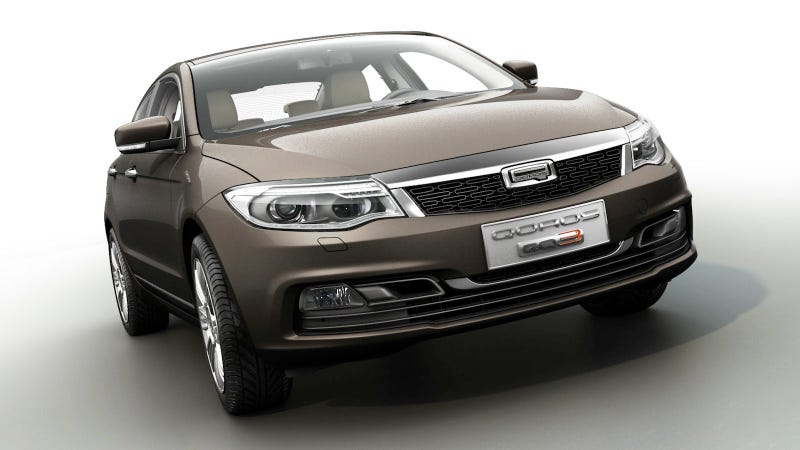 A brand new Chinese manufacturer will have its first premier at the Geneva Motor Show in March. The Qoros GQ3 is a compact sedan penned by Gert Volker Hildebrand, the guy responsible for the first model change after Mini's revival in 2000. It is due to be launched in China in the second half of 2013, with the first cars arriving in Europe later in the year. But who will buy them?
Qoros was founded in 2007 after a partnership was signed by Chery Automobile and Israel Corporation. For their first car, they hired a designer who had previously worked for Volkswagen, Seat, Opel, Mitsubishi and Mini (BMW). So when you look at the GQ3, it's not that surprising to see the rear lights of a VW Golf, and the headlight from a VW Passat CC, with a touch of E90 3-Series for good measure. Next to Hildebrand, they also have an international engineering team and suppliers such as Magna Steyr, TRW, Continental, Bosch and Microsoft, meaning that they are aiming for the most advanced technology available, with high quality standards and top scores in European and Chinese crash tests as well.
I must admit that the interior doesn't look bad at all with that eight-inch touchscreen in the middle, surrounded by leather and brushed metal. But the styling looks bland, and while it's easy to sell a Chinese car at the booming home market, Europe is very different. If we want a cheap compact sedan with VAG styling bits, there's the Skoda Octavia's smaller brother, the Rapid. Of course Qoros can try by offering the GQ3 for as much as Dacias sell around here, but that's still a pretty long shot with an unknown (and Chinese) badge at the front.
Qoros will also bring two concepts, the Cross Hybrid and Estate to Geneva to show off it's modular vehicle platform technology, and a peek into the brand's future. We will be there to check it out.