Ginetta, a British marque so semi-obscure that you may have forgotten that people still race Ginettas all the time, announced its plan to add teams in the World Endurance Championship's LMP1 privateer class starting in 2018. That's good, because there's only one entry in LMP1 privateer this year. Sad!
I say this with all of the nerdy love in my tiny endurance dork heart: no one cares about the LMP1 privateers, teams like ByKolles and Rebellion. Sometimes the winning LMP1 privateer team even stands to the side of the main hybrid LMP1 podium, like a weird footnote, except with people.
Technically, the likes of Porsche and Toyota run "LMP1-H," with the "H" standing for "Hybrid," but so few people care about non-hybrid LMP1s that the distinction is rarely made.
Last year, two teams ran this lower-budget LMP1 spec, with three cars. ByKolles' LMP1 broke so often that the class often felt like Rebellion vs. The Other Rebellion. For 2017, only ByKolles is left in the class, as Rebellion moves down to LMP2.

Since LMP1 privateer cars aren't the bleeding edge of technology, associated with a brand that fans often own (or aspire to own) themselves, or throwing down unbelievable track battles at every race, why should fans care? With so few fans following the class, why make a non-hybrid LMP1 at all?

G/O Media may get a commission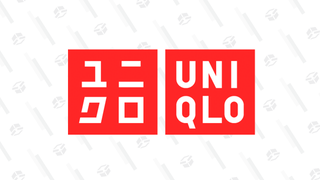 Year-round basics
Uniqlo Summer Sale
With the lower LMP2 class of Le Mans prototypes moving to a more tightly controlled spec this year with a spec engine and only a few approved chassis manufacturers, the LMP1 privateer class finally has an opportunity to prove that it matters. Ginetta's entry is a perfect example of why. They previously applied to be a chassis manufacturer for LMP2 this year, but were denied. Now they've decided to make an LMP1, which is great, because goodness knows LMP1 needs more non-hybrid cars.

If LMP1 privateer gets a solid group of participants like Ginetta who want more design freedom to show what their companies are capable of at Le Mans, that could be fun to watch. Hybrid LMP1s are still financially out of reach for many otherwise good teams—and we've seen manufacturers like Peugeot shy away from rejoining the WEC because of those mad top-class costs.

If a good group of LMP1 privateers throws down some good, close on-track battles, the class might—heaven forbid—justify its own existence. That's how you get my attention away from which LMP1-H spaceship-on-wheels is leading this week: "Hey, these two drivers have been at each others' fenders for the class lead for the past hour."

Otherwise, maybe it's time for the non-hybrid LMP1 cars to go away. It's hard to see where this weird sub-class fits in when so few pay attention, and it's kind of painful seeing the class flounder around with one team.

So far, three groups are aiming to enter LMP1 privateer cars in 2018, per Sportscar365: ByKolles, Ginetta, and a Dallara/BR Engineering/SMP Racing partnership. Ginetta has been a successful LMP3 chassis manufacturer for a while, among other things. BR Engineering's previous big project, the LMP2-class BR 01, was the first Russian car to podium at Le Mans.
Like Ginetta, BR Engineering had also unsuccessfully applied to be an approved chassis constructor for LMP2 this year. And dang it, I'd like ByKolles to finally do well.

If these teams don't suck, 2018 should be fun. Either way, it's about time for the LMP1 privateers to prove they're more than just rolling chicanes for the faster hybrid prototypes.

[Clarification: Ginetta won't be running their own factory team per se, but rather, building and providing cars to customers, with potential partners in PRT Racing and ART Bratislava, per their announcement. This has been clarified above.]