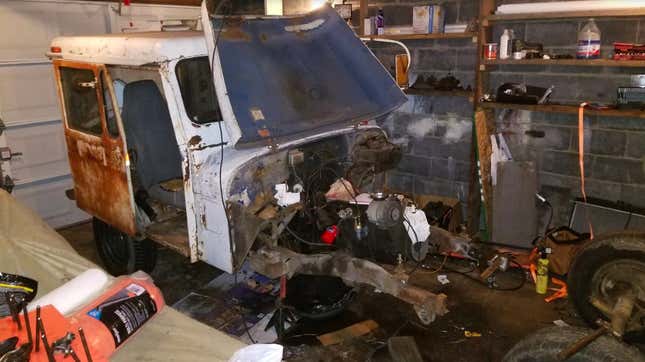 This is the weekend of weekends. My $500 Postal Jeep's frame is fixed, most of my replacement parts are in, and I just found a cylinder head that may or may not be in good enough shape to replace my cracked one. This weekend, I'll be reassembling this little right-hand drive parcel hauler, and if by Sunday night, I don't have something that can run and drive, I'll be in a bad, bad spot.

Mitchell Slaggert's Rainbow-Colored Jeep Wrangler
You heard that right: I found a new cylinder head! After learning that my other one was cracked, I called a friend of a friend, and was put in touch with a man named Phil, a former Chrysler engineer who spends much of his time building stroker engines out of Jeep 4.0-liter inline-sixes outfitted with crankshafts out of 258 inline-sixes.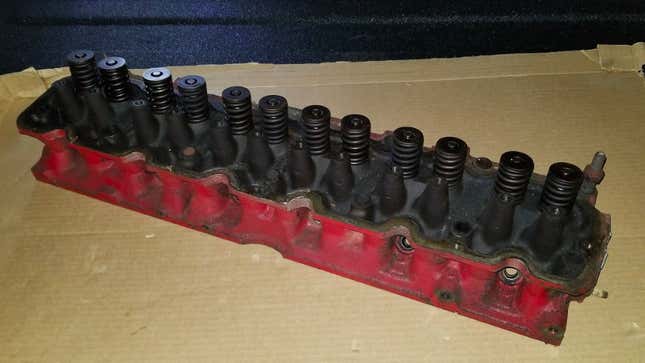 A while back, he picked up what he thought was a 258, but which ended up being the smaller 232, just like the one in my Jeep. Since they look like basically identical engines from the outside, it's an easy mistake to make. This engine was, to him, useless, since its crankshaft throws were too short to provide the additional stroke, and thus power, for his build. So the thing just sat around.

The other day, I dropped by his place about an hour west of Troy, Michigan, and threw him $80 for not just the head, but also a distributor, a coil, a fuel pump, a carburetor, and an ignition module—all of which will make for good backup parts as I try to get Project POStal 1,700 miles to Utah.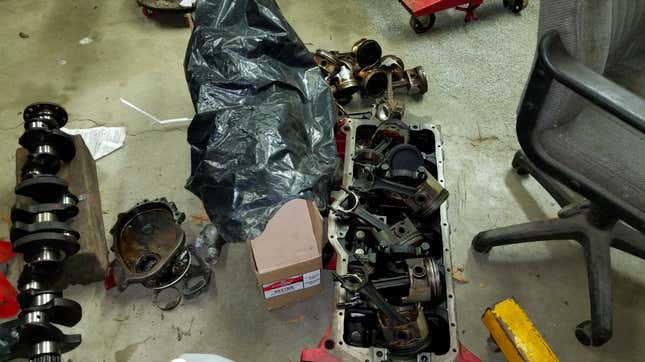 Hopefully this cylinder head isn't cracked like my old one, because if tomorrow—which is when the machine shop said it will be done looking over and milling my head—my engine is found to be in good shape, I'll lap the valves to ensure that my cylinders seal properly, and bolt that head down to my block. This will allow me to reassemble my Jeep's entire front end, including the accessories on the engine, as well as the grille, radiator, and fenders.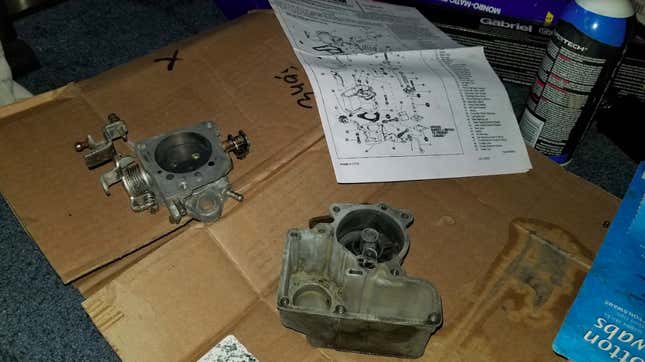 I'm still in the middle of rebuilding my carburetor, but this is an incredibly simple device, so I should be able to get this done in about an hour. Plus whatever time I need to soak the parts in carb cleaner.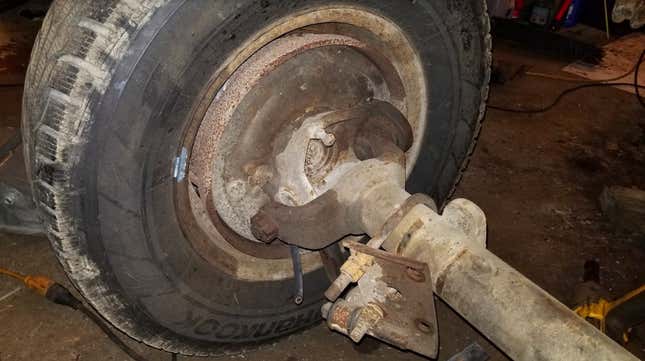 Once I get the engine and front end together, I plan to bolt up my suspension, but first I'll replace the ball joints, tie rod ends, shocks, steering damper, and leaf spring bushings, and also by re-packing my wheel bearings.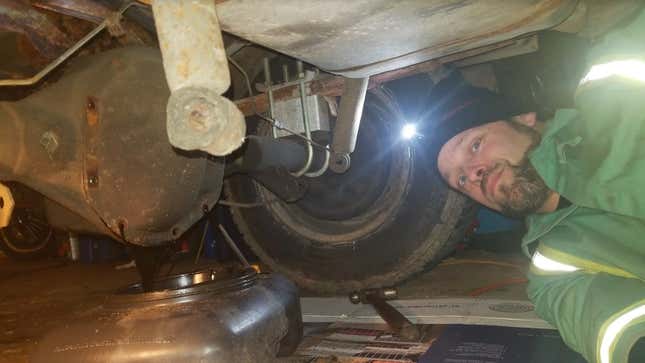 From there, I'll fill up my rear differential, which my friend Jamie drained for me the other day (I didn't have the right oil to re-fill it), and I'll replace my rear driveshaft U-Joints and completely rebuild my brakes all the way around.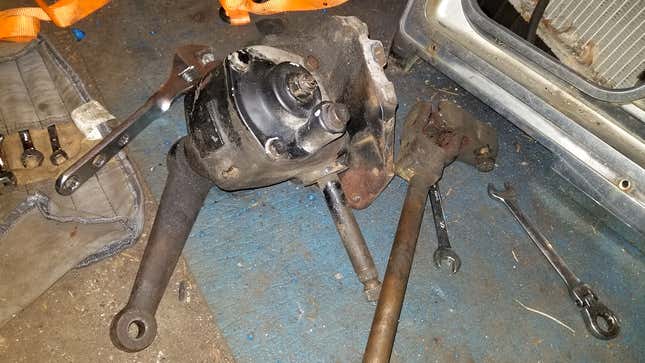 I still need to figure out my steering box and my steering shaft U-joint, because there's definitely some play in both of them, and driving with vague steering is never fun. If I get everything else back together, I may just temporarily pop the steering parts back in as-is so that I'm not held back from validating the function of the rest of the vehicle. But eventually, they're going to need to be mended, because I'd like to give my front wheels a little more than just a suggestion of where to go.

So yes, the motor (god willing the head is in good shape), the steering, the brakes, and the suspension needs to get done this weekend so I can test drive the Jeep DJ-5D Dispatcher and see what's what.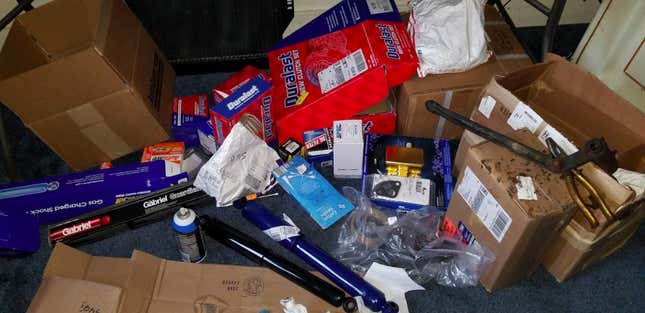 I've got a month to go until the trip, which sounds like a lot of time, but I'll be gone for a week of that, and trust me, do I have a lot of work to do.

I have floors and body mounts to fix, an electrical system to build, a steering box to fix, a rear door support to reinforce, seats to install... and the list goes on.
There's plenty more I'd like to tell you about Project POStal, because I recently discovered some seriously ruined parts of this Jeep, but now it's wrenching time. I'll be posting photos of my progress on my Instagram.