The Nissan Axxess may have only been brought to the United States for one year, but its relative rarity hasn't discouraged its owners from making the most ingenious mod ever to the back hatch. That's right: there's a toilet.

Someone needs to nominate these dudes for the next Nobel Peace Prize. A disproportionate amount of suffering and woe in this world results from simply needing to drop a deuce. We've all experienced the pain and suffering that comes from a "NEXT EXIT: 200 MILES" sign. It's unbearable.

This solves the problem. You can poop anywhere. It's the ultimate realization of the American dream — freedom on four wheels.

The freedom to poop.

According to Matt Farah, who got to drive this turd-friendly Axxess, the owners are looking into adding a Gurney bubble over the toilet to prevent those who are using the toilet from bumping their heads at higher speeds.

The lovely manual (!) Axxess was bought as the ultimate beater. One window has been replaced with a plastic bag. Another won't roll up. Its front tires are roasted from too many burnouts. There's fake woodgrain and a dashboard that's falling apart.

Yet I get the feeling that this noble steed grew on Farah over the course of his drive. The owners knew a cheap beater that was past its prime when they saw it. It clearly wasn't a candidate for preservation, regardless of how obscure a micro-minivan a manual Axxess was. No, instead, they opted to make this beater their own with custom mods ranging from a non-functional hood scoop to, well, the single most important vehicular innovation since the internal combustion engine.

G/O Media may get a commission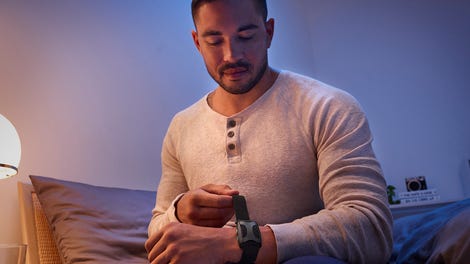 There's nothing quite like the joy of a car that you don't care about, that the owners don't care about, and that is amusingly competent for a weird little crapcan — especially if you can also poop in it whenever you want. Fear not, road warriors. There will always be a toilet nearby in this Axxess.

---
Contact the author at stef.schrader@jalopnik.com.