The idea of a fully-autonomous vehicle entails removing the driver from the equation entirely. In the trucking industry, that scenario's expected to happen sooner than we'll see a majority of driverless cars on the road. But one group of Swedes wants to build a truck that doesn't even have room for a driver.
And it looks ridiculous. Look at this thing. It's like a computer mouse-meets-dump truck-looking box. What is this.
This week, Swedish company Einride unveiled the prototype, called the T-pod, an all-electric, autonomous vehicle that doesn't have a steering wheel or pedals. Instead, it would be remotely controlled by drivers or autonomously without any human interaction.
Plenty of high-profile names have jumped into self-driving trucks, including Google's Waymo subsidiary and Uber. Tesla's CEO, Elon Musk, says he's going to unveil an all-electric semi-truck later this year.
G/O Media may get a commission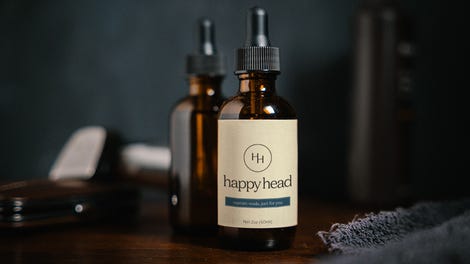 Waymo and Uber's vehicles look more like ... trucks, though ... not like ... this. The T-Pod looks more like it's ready to eat whatever's on the road than safely transmit goods. Maybe that's cool, since it won't produce emissions? I guess????
The truck is about 23 feet long and, with a full load, would weighs 20 tons, Einride says.
Einride's pitch, expectedly, is that an all-electric truck—unlike gas guzzlers—will produce zero emissions. The Verge says that, by 2020, the start-up is hoping to have a "complete" transport system between the Swedish cities of Gothenburg and Helsingborg, and that would include 200 of the boxy trucks with infrastructure for charging lined up and down the route. That's quite an ambitious goal, but the company says a single truck can carry 15 pallets for about 125 miles, which is about the distance between the two cities.
This thing looks crazy, but if it's comfortable for the operator of the vehicle, then I guess that's all that matters, I suppose.