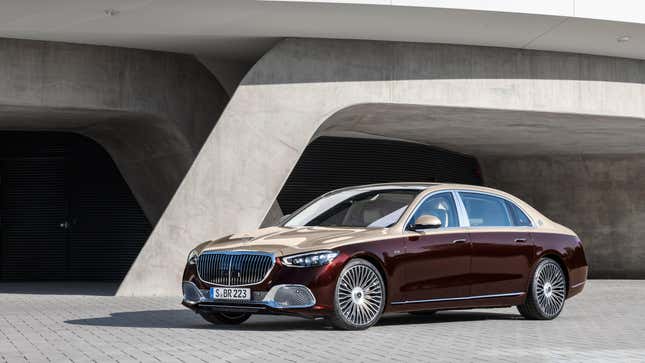 Outside of this business, most people won't ever get to experience a super luxury car in their day-to-day lives. Unless, you know, you're one of the few who win the lottery or are otherwise rich. And for most people, that's fine, as a luxury car is probably a pretty low priority. But that isn't to say that people wouldn't welcome the chance to ride in one given the opportunity. A startup in North Carolina wants to do just that, as The Charlotte Observer reports.
The company is called Goldsainte, and has an app for users to get rides in cars like a Rolls-Royce Cullinan or Mercedes Maybach, for prices that average up to $149 per ride. "It was all about providing access and opportunity. Generally, there's not a lot of population of people who have access to these cars," said company founder Andre Powell. "There's a lot of communities that don't have access to this. It's all about access and opportunity for us to provide a service."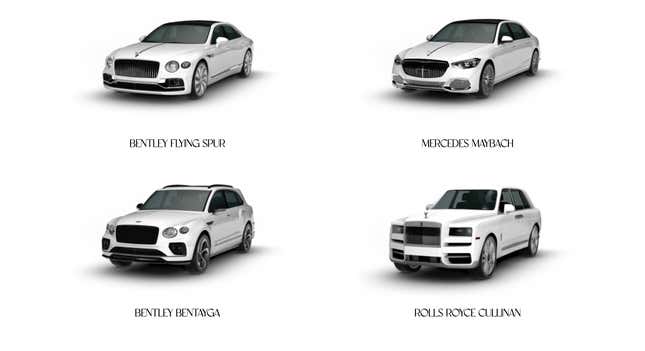 How it works is simple and similar to Uber and Lyft. The company currently has a fleet of four luxury vehicles: the Bentley Flying Spur, Mercedes S Class Maybach, Bentley Bentayga, and the Rolls Royce Cullinan. Users can book a vehicle either through the company's website or on their mobile app. You choose what vehicle you want, the pickup time, and your destination.

In addition, there are also perks that set the company's service apart from Uber and Lyft. Riders can customize their trips. For instance, a rider could choose an hour-long trip, a round-trip ride or a single destination drop-off; you can have multiple stops on the way to your destination. Riders can even customize music selection, vehicle climate and even order food and drinks. Rides can be booked in advance as well, from an hour to months out.


The biggest difference in the service though is the membership component. Goldsainte is calling itself the "world's first ground transportation membership club." A slew of benefits come with the membership, but it'll cost you of course. A one-time $249 fee is required to get the ball rolling. After that, two years in and you'll be charged $25/month. Using the cars incurs an average hourly fee of $99 per ride; non-members pay $149 per ride. For comparison, that may or may not be more expensive than premium offerings from Lyft and Uber, which charge based on things like your destination and how busy it is. But it is more expensive than both of those companies' membership offerings.

Lyft has rolled out Lyft Pink. You can go with the basic plan at $10/month - or $99/year - or $199/year. You get perks like a free year of Grubhub Plus (which means no delivery fees), five percent off their standard, Lux, Preferred, and XL rides, and free priority pickup upgrades. Uber on the other hand offers Uber One which bundles Uber and Uber Eats into one $10/month membership. You get more for your money with the food component of it as it only seems to offer five percent off of rides with top-rated drivers.

As for Goldsainte, the company has plans to expand to places like L.A., Dallas, Washington D.C., and New York. While cities like that usually have luxury car rental services, Goldsainte may stand out compared to those longer-term rental options.