Buying and owning a cheap track day car is expensive. It's a paradox. Especially so if you want it in America. But with the newest track day special, the Zenos E10, it'll be the cheapest way possible to get a taste of Formula One. Both figuratively, and literally.
Figuratively, because it's a stripped-out track special that you'll still be able to get on the road. And literally, because it's made out of the discarded carbon fiber castoffs from the production of an actual F1 car, according to its US importer, Randy Chase.
And though Chase wouldn't tell which one it was, he did say that it was built using "carbon fiber cut offs from a British Formula 1 team and supercar manufacturer."
You might be able to figure out which one it is.
That carbon fiber tub is all built around an extruded aluminum spine and a steel safety cell, and all of that is accordingly built around the mid-mounted 200 horsepower Ford engine, Chase said.
G/O Media may get a commission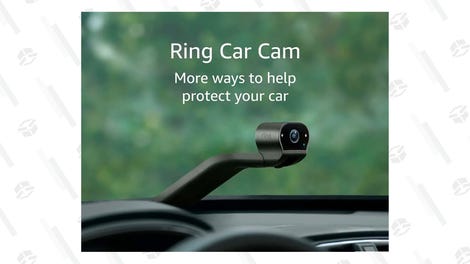 200 horsepower, mated to a five- or six-speed transmission, might not sound like a lot, but like most track day specials it weighs next to nothing.
Really, it comes in at only 1,430 pounds, which might as well be a rounding error when you're building something like a Bentley. So the E10 will almost surely be a nutty little screamer trying to tear your face off.
But the Zenos E10 really does sound like a fun little track car, and it really is little, as it's about the size of a Lotus Elise. It's not meant to compete with the Elise just yet, though, but rather the Caterham Seven and the BAC Mono.
And, like the Seven and the Mono, it'll only be available under American kit car importing rules. Unlike the Seven, though, it'll basically come complete as a roller, just without an engine and a gearbox.
Buuuttttttt if a mechanic just happens to set up shop next to the offices of the American Zenos importer, and that mechanic just happens to really specialize in throwing engines and transmissions into E10s, well then, so be it. Chance is a random thing like that.
So will it be any good?
Well, Zenos company founders Ansar Ali and Mark Edwards both come with ridiculous amounts of experience in British trackday specials. Before starting Zenos, both Ali and Edwards were top execs at Caterham and Lotus, and those guys seem to know how to make some lightweight things.
So the E10's pedigree isn't exactly two dudes sitting in a shed.
And even if it isn't any good, you won't have paid much for it. Prices start at $38,700, which just undercuts the Caterham Seven 280, and which is a lot cheaper than an Ariel Atom.
Options include adjustable shocks (the rest of the suspension is adjustable as standard), a limited slip differential, and a windscreen. Because track cars don't have windscreens.
After the E10, Zenos plans to make an E11, to compete with the next Lotus Elise (if it ever happens), and the E12, to compete with the next Lotus Exige (if it ever happens).
The E10 is still undergoing wind tunnel testing, with first deliveries to be made in January 2015.
Maybe this will be the car to finally solve the cheap track car paradox.
Photos credit: Randy Chase/Zenos Cars