Nissan is no stranger to cool Gran Turismo tie-ins with its GT Academy program, but this one is as large as real life itself. They hooked up a GT-R to a PlayStation DualShock 4 controller and let it loose for remotely-controlled flying laps around Silverstone's National Circuit.

GT Academy grad who is now one of Nissan's fastest factory Super GT hotshoes Jann Mardenborough used the PlayStation controller from a Robinson R44 Raven II helicopter overhead to drive the car, which Nissan deemed the GT-R/C—as in "remote control."

Mardenborough threw down a fastest flying lap of 1:17.47, reaching an average speed of 76 mph and a top speed of 131 mph. Sure, he'd probably be faster controlling the car from behind the wheel, but that's pretty impressive given the fact that you can't switch views to what you're comfortable with by pressing this controller.

The GT-R/C has a top speed of 196 mph and 542 brake horsepower, which wasn't restricted for the sake of the project. JLB Design converted a standard 2011 GT-R from the year Mardenborough won Nissan and Gran Turismo's GT Academy program into the GT-R/C.

Mardenborough said in Nissan's release about the GT-R/C that it was actually easier to drive than he expected, believe it or not:

The response from the car when using the controller was far more engaging than I thought it would be. JLB Design has done an incredible job at making everything respond really well.

Steering, acceleration, and braking were all intelligently configured, allowing for controlled application so I could really get a feel through the corners and hold it steady down the fast straights.
G/O Media may get a commission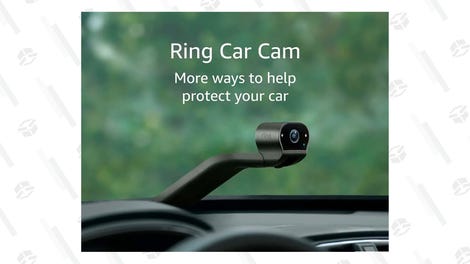 The DualShock 4 controller was otherwise unmodified aside from being connected to a microcomputer which transmitted joystick and button signals to the GT-R/C. Six computers mounted in the rear of the GT-R/C communicate back and forth between the controller and the car up to 100 times per second. Four robots inside the car controlled the steering, transmission, throttle and brakes. The controller can send data wirelessly to the car from up to one kilometer away.
A Racelogic VBOX Motorsport sensor relayed speed information to an LCD display in the helicopter for Mardenborough to judge speeds with. However, if Mardenborough got it wrong, they had two operators on different radio frequencies who could remotely apply the GT-R/C's ABS brakes and cut power to the engine should Mardenborough lose control.

The cool car was made to celebrate twenty years of Nissan's involvement with the Gran Turismo franchise as well as the upcoming release of Gran Turismo Sport, which gets released in the United States on Oct. 17.