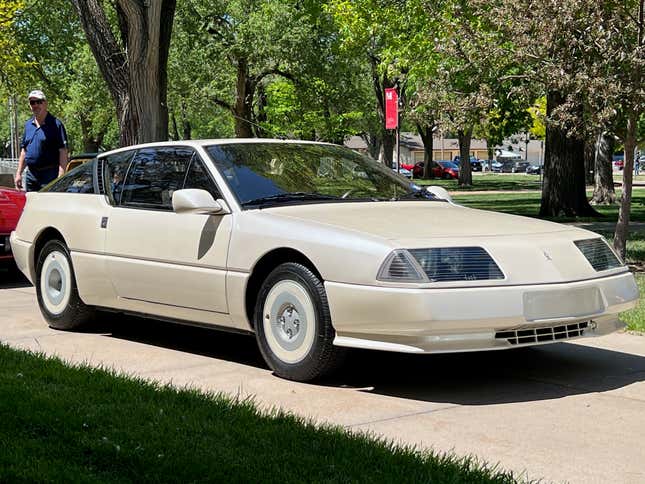 Have you ever wanted to be a Radwood hero, but with the sexy mystique of one who spent their summers on The Continent? Well, now you can have all of that and more if you pick up this ludicrously clean 1986 Renault Alpine from a dealer in (checks notes) Wichita, Kansas.

OK, maybe its current location doesn't whisper of pain au chocolats and café lattes along the Seine, but this isn't just a car—it is a transportation device through both space and time. Allow Bob Cummings, owner of Euroasian Autos Inc., to take you on a walk around this very special vehicle:
With only 28,000 kilometers on it (about 17,000 miles) this Renault is a time capsule of original interior and trim. This model was the first Alpine made 100 percent by Renault and was actually meant for the U.S. market eventually before Renault pulled out of the U.S. entirely. This example snuck over the border to the U.S. from Canada. Inside is a naturally aspirated V6 PRV sitting in the rear (the same as the DeLorean, but at only 2,300 pounds or so, with a lot less weight) with a five-speed manual gear box putting out around 170 horsepower. I mean, what more could a girl want?
Just look at those wheels, America: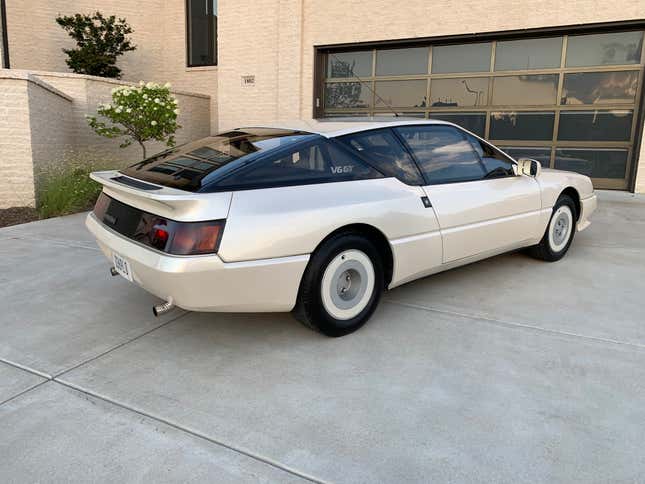 And those headlights! If that doesn't get your red-blooded car enthusiast heart pumping you may want to check into a hospital to make sure you don't have an acute case of being dead.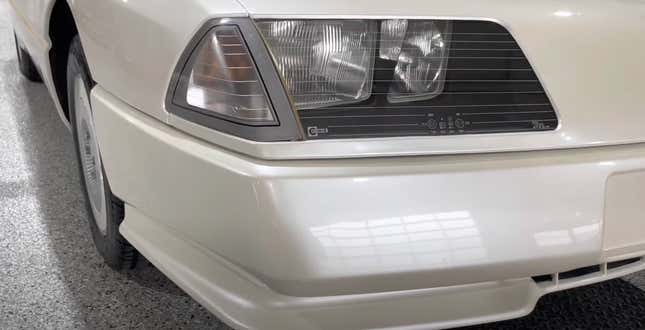 The interior is also cherry, with a center stack devoted to keeping the tunes bumping through the turns. It all looks amazingly retro and space age-y at the same time.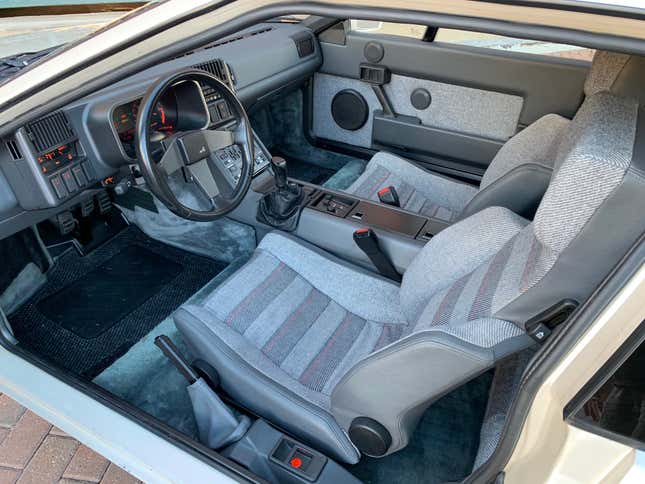 Bob says its likely one of the best surviving GTA's in the world, and who are we to argue? Now, your main question likely is, is it cheap? Fuck no! You'd be pretty suspicious at this point if it was. This 37-year-old survivor will set you back $49,995 and, from the way Bob gushed about this beauty to Jalopnik, I don't think you're going to talk him down much. This is definitely a situation where if you have the cash, sure, he'll sell, but he's not taking a penny less. You can tell how super serious he is about selling it by the Facebook Marketplace listing, instead of, say, Cars and Bids or Bring A Trailer. But if you have the means, then there is no better decision you can make for yourself and your future attendance at car shows.