We've finally welcomed the return of the BMW 8 Series, with attractive styling that isn't quite as exciting as the classic model but still looks good. None of that will matter soon, as these patent renderings of an 8 Series Gran Coupe are going to ruin everything.
If people want a four-door version of the 8 Series, why not make the 7 Series... more attractive? This is a question BMW doesn't want to bother answering, because those few shorter inches on the sloping roofline of their Gran Coupe models somehow translates into greater sales volume that is seemingly worth the addition overhead costs of creating the adjusted models.
The new 8 Series patent images, which Motor1 was seemingly the first to spot, show renderings for a Gran Coupe and a cabriolet of the recently revealed 8 Series Coupe. I love convertibles, so that's good with me, and we'd already heard rumors of the Gran Coupe, but seeing it realized is even more troubling.
As my colleague Mack pointed out, the 6 Series Gran Coupe design was a great looking car, and the 4 Series Coupe isn't all that bad. The issue with the latter is that it's almost indistinguishable from a normal 3 Series sedan, and if one is some designer's preferred look, why not just make that the original model?
Anyway, judging perhaps unfairly from just this one rendering, the 8 Series Gran Coupe does not look that great, with sloping body curves that accentuate a round rear end and push the car too far from its sports car roots. It makes the 8 Series less special.
G/O Media may get a commission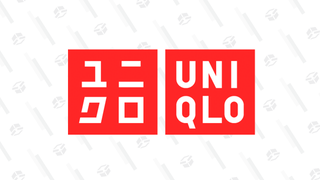 Year-round basics
Uniqlo Summer Sale
Nowadays, I find myself asking why I should even be bothered by this. It doesn't effect me in any meaningful way. I think maybe it's just the nostalgia of seeing things I like derived into things I don't like. There's a movie about dinosaurs in theaters that does the same thing to great success.
It diminishes my enthusiasm. Then again, it pushes someone who can actually afford these things closer to a sale. Must be nice for that deranged individual.