Does this count as an autonomous car? It's driverless, and, you know, moving. And, like a computer, it can be stuck in an infinite loop. This old news report from Eugene, OR about a '73 T-Bird stuck in reverse and doing autonomous donuts is very telling from what it doesn't talk about.
The intro of the news story makes some goofy allusions to the possible takeover of machines, but everyone around there seems to be having a pretty good time. Even car's owner, the gloriously yellow-panted Maxine, seems to just be watching it whip around, bemused and smoking. Probably a menthol.
What's notable is how at no point is the question of why the Thunderbird slipped from Park into Reverse, and no suggestion that maybe, hey, Ford may want to look into this.
As we're currently right in the midst of how major carmakers are dealing with potentially hazardous defects, it's a little jarring to see just how cavalier we all once were. In fact, I remember this very issue Ford had with their transmissions — my parents had a 1973 Country Squire growing up, and it had the same sloppy-transmission issue.
G/O Media may get a commission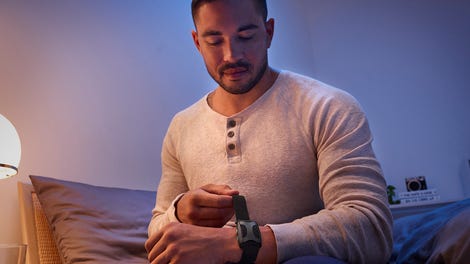 Ford didn't end up recalling the cars. Instead, they sent all owners this:
A sticker. That's it. I remember my dad putting this on the dash, over the steering column. It basically just says to the driver "if you leave it in park running, who knows what kind of shit may go down." Thanks, Ford. Way to solve that problem.
Really, we've come a long way.
(Thanks, J Perkins!)