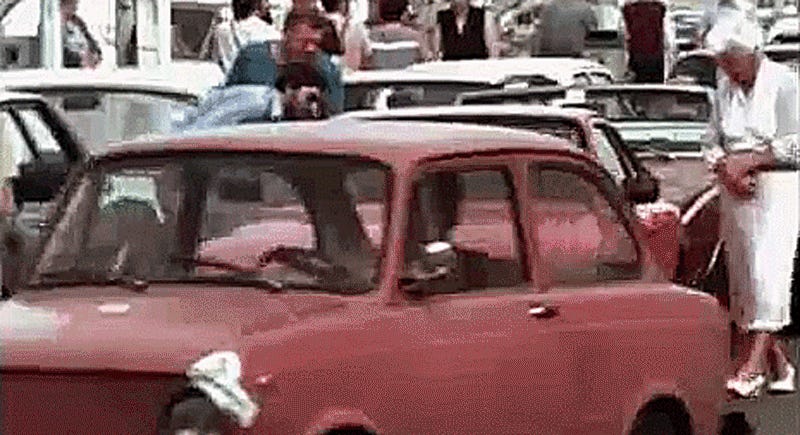 Jazz in the background. Peaceful scenes of European city life, the beach, racing and the open road. And of course, everyone wants to take a look at this early example of a Porsche 944 in bright Guards Red. Sit back, and enjoy.

You don't have to speak German to enjoy in this nicely understated promotional video for Porsche's neue Sportwagen. Not much needs to be said when you know your car is this good.

A few choice stats come up, like weight distribution, stopping distance and coefficient of drag, and of course, it wouldn't be a Porsche video without footage of the car in GTP racing trim at Le Mans.

Most of the video is spent on what's really important about this car, though: driving it. The 944 is one of the best cars of its era to drive, and most of this video shows it in motion. After all, what better way to show off the practicality of your new low-slung, wide-fendered sportscar than by taking it through narrow city streets and tight alpine hairpins?

Sit back and let the quiet Swabian swagger of this delightful classic ad take over. Great driving footage of a great car knows no time or language.

[H/T Only944!]