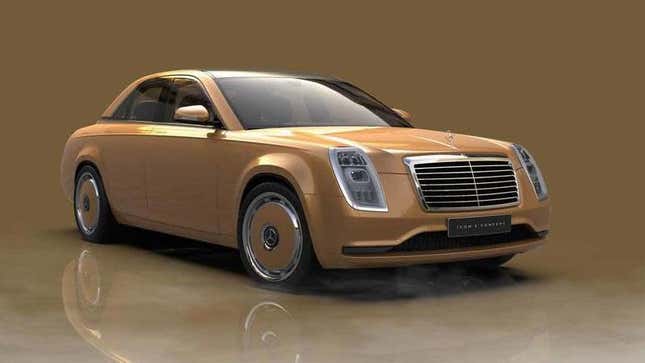 The current Mercedes-Benz E-Class is maybe a little too anonymous, blending into an ever-expanding lineup where all of the sedans pretty much look the same. That wasn't always the case, and this designer's pet project shows us what we could have with a few retro flourishes.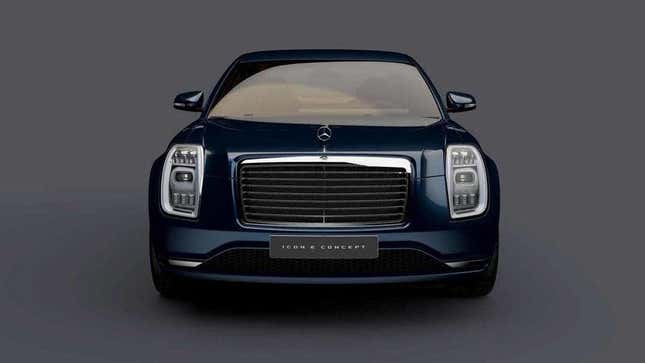 The Mercedes-Benz Icon E Concept is unfortunately nowhere near official. Instead, it's designed by David Obendorfer, a guy with a habit of creating super cool retro-inspired concept cars in his spare time that we've written about before. Stuff like a Fiat 600 Abarth concept, the BMW CS Vintage concept, and that super cool retro Citroen H van that actually went into production as a kit.
The Icon E Concept isn't just some computer model, according to Obendorfer via Autocar. Apparently it's meant to be built on the current E-Class chassis, and nearly matches that car's dimensions.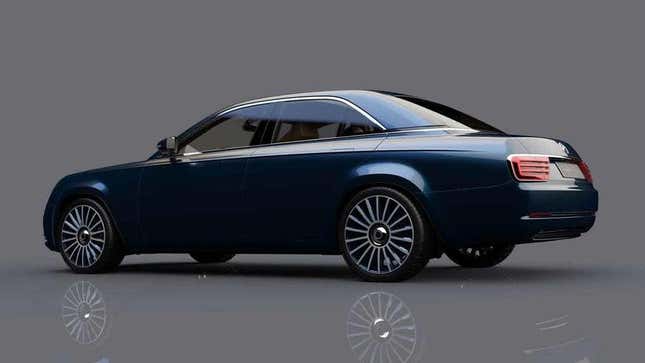 What's totally different, though, is the exterior and interior design, hinging heavily on Mercedes designs of the past, as pointed out by Autocar:
The interior is similarly refined, with Obendorfer stating a desire to include 'as few decorative elements as possible' in the design. The steering wheel is a direct reference to classic Mercedes style with the metal insert, while the dashboard appears to be as minimalist as possible, featuring only a large digital display that also houses the speedometer.

The Icon E Concept is also a tribute to chief designers from Mercedes' history: Paul Bracq, who styled the original W115, and Bruno Sacco, who served as head of design between 1975 and 1999.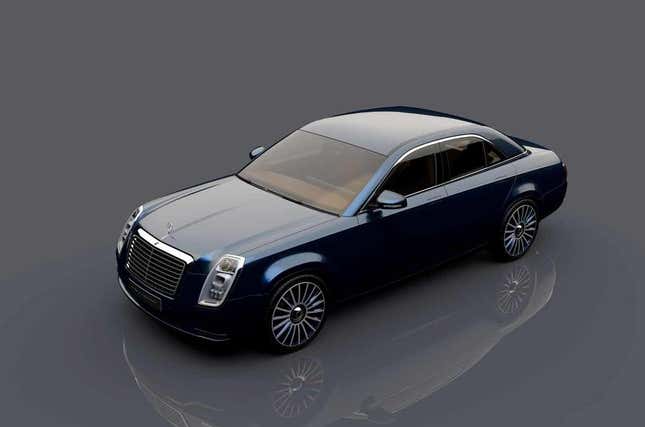 Obendorfer doesn't seem to want to attach the "retro" term to his designs, according to Autocar.
"They are interpretations obtained via a creative process, similarly to any new models. From the designer's point of view, it's easy to see that 'retro' as such does not even exist."
Whatever you want to call it, the car isn't real. I'm not sure there will be too many people out there lining up for a kit conversion on their 2019 E-Class.
While I happen to be someone who likes its current design language, it is a bit of a shame that Mercedes' current design isn't a little more adventurous. What would I have to do to get color-matching wheels back on a big Merc sedan?