I ran my Jeep out of gas on Friday, stranding me in an "authorized vehicles only" turnaround between carriageways of one of the busiest stretches of Michigan's Interstate 75. But I didn't call AAA like I normally would have; I requested a Lyft. And it worked great.

I'll begin by saying that this story, like so many before it, is a product of my own stupidity. I knew my fuel level was low, and I knew my 1986 Jeep Grand Wagoneer only scored about 12 MPG on the highway. Yet I just kept cruising.
I was convinced that, since the needle wasn't quite at the "E" line, and the light wasn't even on, it was probably fine, especially since the gauge had a tendency to fluctuate by about one-eighth of a tank in turns and on inclines. The thing clearly couldn't be trusted; the only thing that could be trusted, I thought (for some reason), was my acute sense of fuel volume, which I'd honed over years of driving cars with broken gauges. I thought wrong.
I was only five miles from my house in the suburbs of Detroit on my return trip from lunch, and Project Redwood was running beautifully. Just after navigating through a traffic jam and finally accelerating back to highway speeds, the Jeep seemed to hit a brick wall when the 5.9-liter V8 that used to combat aerodynamic drag, drivetrain friction and rolling resistance cut out.
I dropped the Jeep into neutral, and looked around to find gaps in the cars flanking me so I could get to the shoulder. Unfortunately, the right shoulder was covered in orange construction cones, meaning I'd have to find something on the left. The bad news was that the left shoulder was narrow, and for a moment, I was convinced I'd have to ditch the Jeep in the grass median.
G/O Media may get a commission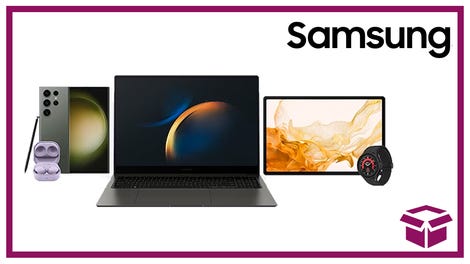 24 hour deals
Discover Samsung - Daily Deal
But, in a stroke of luck, I spotted an "authorized vehicle only" gravel turnaround between the Northbound and Southbound carriageways. I steered into the fast lane with my hazards on at about 40 mph (and quickly dropping), and coasted into the turnaround.
With the Jeep in park, I looked around, and saw that I had forgotten to put my jerrycan back into the Jeep after my post-trip cleaning session. So I poked through my phone, and—after realizing that I didn't want to bother my friends at work, and I didn't want to wait for AAA—I simply requested a Lyft.

I wasn't sure if Lyft would allow drivers to pick me up from the side of a major highway, as it's a dangerous place, especially when you've got to slow down 70 mph traffic to pull off to the side. But sure enough, I opened up my Lyft app, put the "set pickup" marker right on the left side of I-75 north, and after punching in my destination, a driver was en route.
The first Lyft driver assigned to me canceled after I told him the situation, but the second—who would be arriving in a black first-gen Chevrolet Equinox—was down to help, saying she'd collected people in similar situations from the roadside a few times before.
As I waited for my ride, I wrote a note for authorities who might be curious about a random, rusty Jeep Grand Wagoneer sitting in their gravel U-turn lane. I wanted the police to know I was coming back soon to collect my Woodie, so they should not tow it to an impound lot.

I talked with my Lyft driver over the phone to let her know exactly where I was, and suggested that she cruise in the left lane, and then hop onto the shoulder as she gets close.
Everything went as planned; I jumped into the back seat, and asked my driver, Markita, to dump me at my house approximately five miles away. As I didn't know exactly where my gas can was, and I didn't want to waste the driver's time as I pumped fuel, I decided I'd request a separate Lyft for the journey back.
I ran into a bit of a snag when I got home and realized that I had to walk to a gas station to fill up, since my other cars are currently in less-than-operable shape. Then when I did arrive at a fuel station close to my house, I found that all the pumps were out of order.
I eventually walked to another gas station, filled up my jerrycan, and requested a Lyft back to my broken down hulk of American Iron (oxide).
The driver's name was Garrett, and he was a total car enthusiast, telling me about his old B5 Audi S4, his Pontiac Firebird project, and about how he had family that worked for General Motors.
Not only was he unfazed by my request to be dropped off in the median of a busy highway, he told me he'd done this kind of thing before, and he actually seemed excited to help out.
After about 10 minutes of great conversation, we arrived at the dead Jeep, Garrett pulled his Chevrolet Impala over to the shoulder, and I ran to fill up my tank, snagging a funnel from my back seat so I wouldn't have to deal with the slow EPA-compliant nozzle:
With about 1.5 gallons of fuel now in the tank, I went to crank the Jeep. But it took a while for the mechanical pump to pull the fuel from the tank, and by the time my carburetor bowl had filled, my battery—which had been powering my hazards for about 45 minutes at this point—was toast.
Luckily, Garrett hadn't just dropped me off and left. He made it a point to stay until I got my Jeep running. And boy am I glad he didn't just ditch, because my portable jump pack was at my house charging, and my starter motor was thirsty for current.
Garrett, my new hero, offered me a jump. He popped his trunk, hooked up the cables, and after a bit more cranking, my mighty AMC 360 V8 engine fired to life. I drove the Jeep to the nearest gas station, before finally arriving at my house, where I was supposed to have been working for the past hour, not fiddling around with dead Jeeps on the side of a highway.
I reached out to Lyft to learn about any policy they might have against roadside pickups, and the company's response did not mention one. "Drivers should both pick up and drop off passengers in a safe location," the email reads, "both for the driver's safety and for the safety of the passenger. Drivers should also follow all applicable traffic laws and regulations."
All in, my roadside rescue by Markita and Garrett cost me about $40 with tip, but it was quick and relatively painless. If I had been stranded more than about five miles from my house, I likely would have just called AAA, since I pay for the service anyway.
But for those of you who drive junkers, and who don't have some sort of roadside assistance service, this is good news: Lyft will rescue your stranded butt from the shoulder of a major freeway. Knowing this should take some of the stress out of driving your sketchy beater.