Welcome to Found Around The District, where we highlight fascinating cars we find around a city where people are too busy fighting through traffic and hunting for parking to drive anything interesting: Washington, D.C.
Okay, I just lied to you all. Last week's Honda Prelude was the last D.C. car I had in my stable. I was traveling for work most of this week, so this edition of Found Around The District comes from a small town a few hours north of Washington called New York City. You may or may not have heard of it. Think of this as Found Around The District: Big Apple Special Edition.
And the car we found was quite special, too. It's a Lancia Beta, for crying out loud! This is easily one of the coolest cars I've ever featured.
G/O Media may get a commission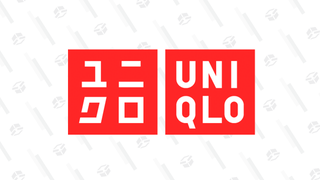 Year-round basics
Uniqlo Summer Sale
Finding this bad boy was a team effort, too. Raphael first noticed it after leaving Grimaldi's Pizzeria near 23rd and 7th Avenue in New York, and then Matt and I grabbed some photos of it when we left too. Most of the pics here come from Raphael because his turned out the best.
Anyway, onto the car. The Beta was produced for a long-ass time, between 1972 and 1984. Hagerty has a good guide to the history of these cars; they say that when Fiat bought Lancia in 1970, they needed a replacement for the aging Fulvia, and that came in the form of the four-door Beta Berlina and later the Beta coupe like this one.
Those two and a three-door hatch version were all sold in the U.S. through the 1970s until Lancia bowed out of the American market in 1982. (And now, Lancia IS the American market, consisting largely of rebadged Chryslers.)
Powered by a range of small Fiat four-cylinder engines throughout its run, the front-wheel-drive Beta wasn't much for performance. At most, according to Hagerty, it only ever had 108 horsepower in the U.S.
But that didn't matter because it looked amazing! It really is a classy, elegant coupe with some truly great lines. Dare I say parts of it look vaguely Statros-y? That's what I would pretend if I owned one, anyway. Inside looks awesome too — I love that thin wood steering wheel.
This brown one we found appeared to be in fairly decent shape overall. The leather seats were a bit torn and the body had a few dings here and there, but it was far from being a beater. It's great to see someone taking care of such a unique old Italian car.
Do any of you have interesting Lancia stories you'd like to share with the class?
Photos credit Raphael Orlove