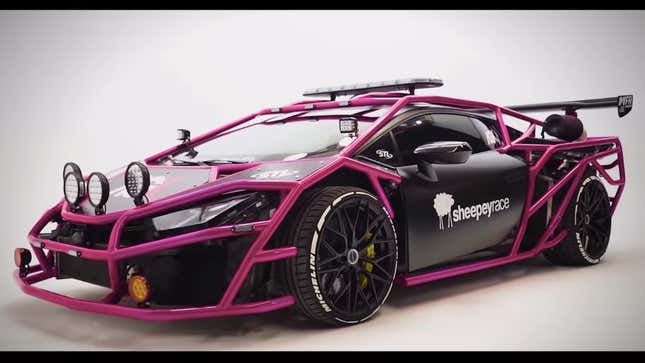 The Unicorn V3 is a Lamborghini Huracan with an aftermarket twin-turbo kit, comically oversized protruding air intakes, and uh, most of its bodywork removed and replaced with a jungle gym. Also, the taillights are upside-down.

Boil down and inject this shit directly into my veins. I love it. I love it, and I sincerely appreciate owner Alex Choi's commitment to standing out for its own sake.
Listen To The Lexus RC F Sing Through The California Mountains
Choi's little intro video here calls out the car as "inspired by the flip car from Fast & Furious 8" (I think he meant this thing from Fast & Furious 6?) but the fuchsia paint on the exo-skeleton, which Choi calls "monkey bars," gives this absurd vehicle its own vibe entirely.
As for the viability of its performance modifications... I'm generally not in favor of messing with professional engineering by doing things like arbitrarily slapping semi-truck air intakes on, but whatever. Not everything has to be optimized, and I just think it's great that this car exists.
The Huracan is hardly precious enough to be prized by purists anyway, but I don't think Choi will have any trouble making friends at cars and coffee or breaking necks in Beverly Hills, which is actually quite an accomplishment.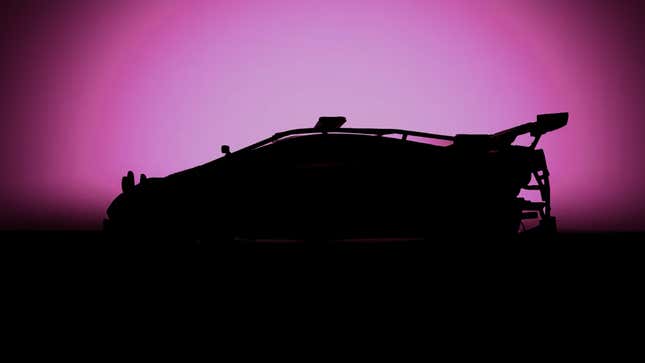 This Unicorn V3 is childish and silly and one of the most fun-looking modified vehicles I've seen in a long time. I just hope the air bags still work.