The Japanese corporate world is getting rocked by the country's third-largest steelmaker, Kobe Steel, which admitted last week to falsely labeling products supplied to over 500 companies across the world, including the largest automakers. While the extent of the damage is currently unclear—no reports of safety issues or injuries from affected products have been reported yet—it's shaping up to be a scandal of monumental proportion.
Last week, Kobe Steel admitted that staff fudged reports on the strength and durability of products requested by its clients—including those from the airline industry, cars, space rockets, and Japan's bullet trains. The company estimated that four percent of aluminum and copper products shipped from September 2016 to August 2017 were falsely labelled, Automotive News reported.
But on Friday, the company's CEO, Hiroya Kawasaki, revealed the scandal has impacted about 500 companies—doubling the initial count—and now includes steel products, too. The practice of falsely labeling data to meet customer's specifications could date back more than 10 years, according to the Financial Times.
G/O Media may get a commission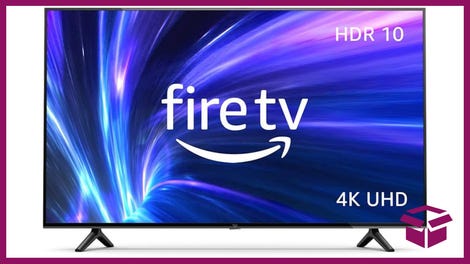 42% Off
Amazon Fire TV 50" 4K Smart TV
If you're wondering how this kind of conduct could've continued unadulterated, even after Takata's airbags were discovered to be defective to the point of fatal, all of Japan's wondering the same thing right now, the Financial Times explains:
Koji Morioka, an economist at Kansai University, says the Kobe Steel crisis could be ascribed to companies across corporate Japan and is damaging to the country's attempts to present itself as a pre-eminent purveyor of quality. Global competition has forced companies to cut costs, flout labour laws and over-stretch staff, often to the point of destruction, says Professor Morioka.

They have increased the ratio of non-permanent workers, with less training and commitment than their full-time peers. "Each company has its own culture but generally in Japan all companies share the same very stale air, where they hide mistakes. Whistleblowing does not really work — somehow it is squashed," he says.
So which automakers are affected? The Nikkei newspaper in Japan reported a list that includes General Motors, Daimler, PSA, Toyota, Nissan, and Honda—but the publication's source wasn't immediately clear. Both Daimler and PSA denied the report, according to Bloomberg, and said Kobe wasn't used as a supplier.
The Japanese automakers—Toyota, Honda and Nissan—confirmed they used Kobe materials linked to the scandal, but said they were still assessing the potential damage, CNN reported. Ford said aluminum parts in a Mondeo model may have contained tainted parts, but the automaker hasn't been able to confirm whether it was sourced during the relevant time frame, according to CNN, which added that GM and Mazda said no impacted parts have been found in their vehicles to date.
Expectedly, Kobe has taken a massive hit. Its stock shares have lost 40 percent of their value since news of the scandal emerged, the Financial Times reported, and it's possible the company could be broken up and sold to bidders, or go completely bust. If anything, it's clear the fallout from this is something to keep an eye on.