Hey, remember that time Isuzu made a mid-engined sports car concept with a 350-horsepower V8, suspension tuning by Lotus, seating for two adults and two kids, AND a fax machine? No? Well, they did. And we're gonna talk about it.
(Welcome to Long Lost Concept Cars, our semi-regular series on Fridays where we highlight amazing concepts from years past that never made it to production — but maybe should have.)
We haven't had a feature on a forgotten concept car in a month of Sundays (or Fridays, in this case) and it's time to fix that with one of Isuzu's wildest offerings.
Bubble-era Japan — the period in the late 80s and early 90s when Japan and her automakers were riding high amidst an unstoppable economy — gave us some of the most wonderful and memorable cars the world has ever seen. Wild technology, outstanding performance and unbelievable price tags ruled the day. The result could be seen in gull-winged kei cars, Hondas designed to battle Ferraris, and huge, expensive coupes with lusty turbo power.
Not even Isuzu, a humble maker of pickups, SUVs and small cars allied with General Motors, was immune from Bubble Awesomeness Syndrome. During that time, they released some fairly crazy concepts like the amphibious Nagisa and high-riding, rally-fighting COA III.
G/O Media may get a commission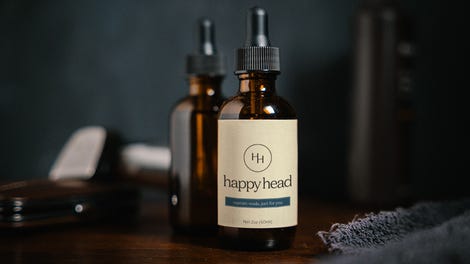 Their best work, in my humble opinion, came at the 1989 Tokyo Motor Show when they released this: the Isuzu 4200R.
What was it? A high-performance mid-engined 2+2 with a ton of great gadgets from the period.
It also had stunning looks that hold up quite well today. More on that from Car Design News:
With a raked windscreen and bonnet and a long rear overhang, the 4200R looks very powerful and fast without being aggressive or over-designed like many contemporary sports cars. The cab-forward proportions were typical of that era, as were the organic volumes and neat graphics.

Despite the sporty character of the car, it has four doors and no B-pillars while the two rear doors slide slightly rearwards to improve accessibility. The tail is very elegant with a wide, dark horizontal stripe for the tail lamps, wearing both the Isuzu and the Lotus badges.
The car was designed by Isuzu's Shiro Nakamura, who later went to Nissan and penned the Juke, GT-R and other cars. At the time his design team included several designers who would go on to be notable figures in the auto industry, like Peter Horbury and Julian Thomson, who now design for Volvo and Jaguar, respectively.
What were the specs? Behind the driver and passengers sat a 4.2-liter DOHC 32-valve V8 good for 350 horsepower, a very healthy power figure in its day. The 4200R was four-wheel drive and featured an active suspension system from Lotus. At the time, Lotus and Isuzu were connected through General Motors.
What else made it special? Besides being a sports car, it was also the best office ever, basically. The interior featured a video tape deck (!) a fax machine (!!!), satellite navigation, and a high-quality audio system. In-car fax machines are way better than infotainment systems that read your texts and emails. You get a paper copy of the message you can keep forever!
I wonder if someone at Isuzu still works in it every day? Because that's what I would do.
Did it actually run? That's not clear, but given the fact that it had an actual working V8 and the Lotus-designed suspension, I would say it probably did.
Was it ever planned for production? The 4200R was extremely well-received for its sleek styling and impressive specs following the Tokyo show. Perhaps spurred on by this project, Isuzu later developed a 3.5-liter V12 for a Lotus Formula One car, but the project didn't pan out.
Should it have been produced? Isuzu ceased making small passenger cars in the mid-1990s to focus on trucks, SUVs and commercial vehicles. In spite of this, I say yes, it should have been made, even though that would have been extremely unlikely and probably a hard (if not impossible) car to actually sell. It could have taken Isuzu cars out with a bang, so to speak.
Still, it remains an interesting footnote in Isuzu's history, and a fascinating example of what could have been. The world needs more mid-engined, four-wheel drive supercars with fax machines, right?