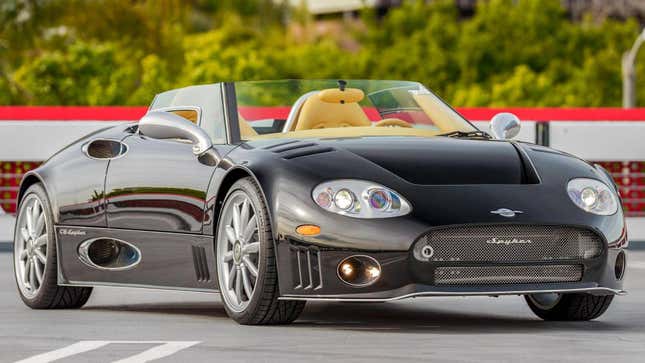 There are a lot of supercars that are quicker and more powerful than the Spyker C8 Spyder. There are also a lot of supercars that can lap a track faster. But there sure aren't many that are as gorgeous. I mean, just look at it. Spyker didn't need to make the C8 this good-looking, but it did, and the world is a better place because of it.
Unfortunately for us, Spyker didn't make many C8 Spyders. There are reportedly only 121 in the world. But if you happen to have a few hundred thousand dollars burning a hole in your pocket, I have great news. This 2006 Spyker C8 Spyder is currently for sale on Cars & Bids. At the time I'm writing this, there are still three days left on the auction, and it's only up to $196,000.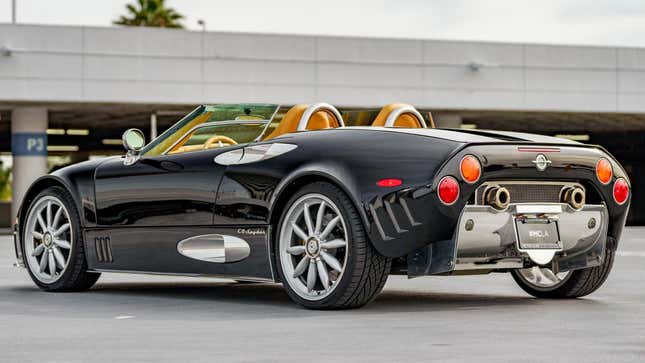 Is that a lot of money? Absolutely. No normal person has that kind of money to spend on a car. But if you do, you're required to put it to good use and bid on this car. Sure, you could buy yet another Porsche, but come on. The Spyker C8 is infinitely cooler than that 911 you're considering. Even if the 911 was built in a rare spec, it's still a 911. And this is a Spyker.
It's got the good steering wheel, that beautiful exposed shift linkage, and more quilted leather than you can shake a stick at. You know you want it. You know you want to be seen in it. As your financial advisor (although absolutely not a fiduciary), I'm telling you to buy this car. If you miss out, you'll regret it.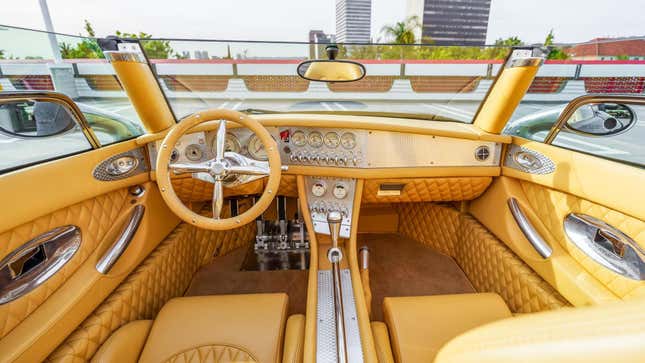 Sadly, the rest of us normals who could never dream of owning such a rare and expensive car will just have to settle for staring at the 173 photos in the listing. Or watching the video review that Doug recently posted. Then again, I can think of a lot of worse ways to spend 30 minutes. After all, it's a Spyker C8 Spyder.