Well, congratulations Jalopnik. All our complaints about a lack of wagons in the world has turned the few pre-owned examples into a veritable collector's item. I realize I'm partly responsible for creating this monster, but it's getting ridiculous. We've managed to make the crossover a better buy. Bravo, everyone.
In all my years helping other people buy cars, I'm delighted to say I've assisted in five wagon transactions. I got folks into two F31 series BMW wagons, one BMW E91 that was both rear-drive and had a manual (I was especially proud of that one) and two Honda Crosstours (which may or may not count). Whenever I get a new customer that mentions the word "wagon," I get excited. But it's has become harder and harder to convince folks on the fence that the longroof is the more attractive option.
Let's look at some examples. First up is a very nice CPO 2012 Audi A4 Avant Premium Plus. It has a little over 32k miles and an asking price of $34,988.
G/O Media may get a commission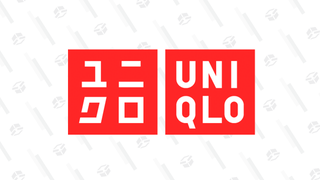 Year-round basics
Uniqlo Summer Sale
That's not bad, but when you can get the Avant's lifted cousin in the way of this CPO 2013 Audi Allroad Premium Plus with 7k fewer miles for almost $1,000 less, the "real" wagon is a tough sell.
Despite my stance that the Allroad is not a wagon because it rides taller than the sedan, it is still a decent longroof. So if you don't mind the extra body cladding and the wheel gap, the Allroad is solid purchase.
However, if you had your heart set on a sweet E91 with a smooth I6, I have some bad news for you. Here is a very nice CPO 2012 328 xDrive with 20,681 miles and an asking price of $33,088.
Or you could spend $3,000 less and get this CPO 2015 X1 xDrive28i with less than 8k miles.
Of course you would have to forgo that wonderful naturally aspirated inline-6 and classic good looks for a weird snout and a turbo-4. But here is the dirty little secret that many people don't know about the X1: it's based on the E91 wagon. The looks may be different, but the functionality and driving experience are going to be very similar.
Maybe part of the problem is simply the inventory. What if you stepped down a bit into the sub-$30k price range and looked into Volkswagen? With so many Jetta Sportwagens sold there has to be better deals than a crossover?
Such as this CPO 2013 TDI. It only has 8k miles and an asking price of about $25k.
Despite the lack of a third pedal, this DSG equipped diesel wagon is a fine choice for a daily commute. That is until you compare it to this Tiguan with similar equipment, fewer miles and and asking price of $3,000 less.
Perhaps it's just the German wagons that are causing all the issues. Suppose if we looked for something that will be a little easier on the wallet in terms of running costs.
The Acura TSX Sportwagen could have been great. It was based on the European Honda Accord Touring, and had the potential to be a solid alternative to an E91 or an Audi Avant. The problem is, it was slow, front-wheel-drive, and only available with an automatic transmission. The TSX did offer reasonably good looks and generous cargo space, and you can get this CPO 2013 TSX with Technology Package with just under 30k miles for about $29,000.
But for about the same amount of money, you could have all-wheel-drive (super handling to be exact) and V6 power in the way of this CPO 2013 RDX w/ Technology Package.
While we're talking about Honda, you can have your cake and eat it too with all-wheel-drive, a V6, and extra cargo room for cheap, but that means you have to drive a Crosstour.
....at least it is brown.
The only wagons that haven't been subjected to this "wagon tax" is the Subaru Outback and the Volvo V60. The Volvo hasn't been out that long so there aren't enough examples to make a fair comparison to it's crossover stablemates. Subaru has been selling a crap-ton of Outbacks for a long time, so finding a nice, lightly used example for a reasonable price should be easy. Though I should mention that if you are shopping for a new Outback there is a four-month wait list in some areas.
Of course the reality is, for most of us Jalops, we'll gladly pay the premium for the sedan-like handling and extra cargo space. But as the wagon cult increases, and inventories slowly dwindle, prices won't come down to reasonable levels. The solution is a radical one, and it comes it two parts.
First, buy new wagons. Send the message to the automakers that there is indeed an American desire for longroofs. The more new wagons they sell, the better they can make the case of bringing over some other choices. I realize that buying a new car is not the most "responsible" thing, but new wagons equal used wagons so someone has to step up. (I am also well aware of my hypocrisy regarding this advice.) Finally, let these used wagons sit; buy something else, a hatchback, a crossover, a sports car... any other pre-owned vehicle. Make the dealers desperate to sell them, and maybe, just maybe, prices will come down.
If you have a question, a tip, or something you would like to to share about car-buying, drop me a line at AutomatchConsulting@gmail.com and be sure to include your Kinja handle.