A hell of a lot of last night's premier of The Grand Tour felt familiar. Same cast, same studio format, same look, they even had a segment where they test cars around an old airfield. But which airfield?

It turns out, it's RAF Wroughton, just outside of Swindon, which hasn't been used by the Royal Air Force for decades now. It still has two fully-maintained runways, along with a few hangars, as well as an old lady's house. These days, it also houses a science museum, a karting track (!), and now, The Grand Tour.
You can see the layout of the track at the northern portion of the airfield on Google Earth, just here:
G/O Media may get a commission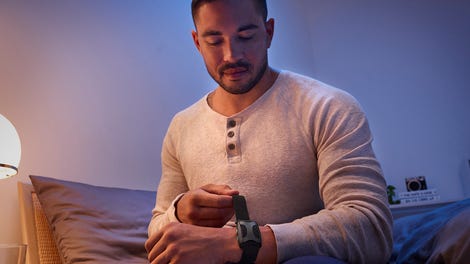 Whereas the old Top Gear test track was simply known as the Top Gear test track, The Grand Tour is calling this iteration "the Eboladrome," because it's shaped like Ebola. Clarkson referred to its location as "top secret," but the trivia feed on Amazon said that "if you're quite interested, it's near Swindon."

The show apparently filmed there back in October, according to local news outlet Swindon24. Our first look at it came last night, with new non-Stig and former NASCAR driver Mike Skinner thrashing a BMW M2 around the track.
You might remember Swindon from Top Gear a few years ago, when Clarkson, Hammond, and May tested a Porsche Panamera, Maserati Quattroporte, and an Aston Martin Rapide in a "business park." It is a place where one does business:

The once-and-current Top Gear test track was at Dunsfold Aerodrome, also a former RAF base, just outside Surrey.
h/t to ncasolowork2, who set us on the initial hunt