Last week's Jalopnik meetup in NYC couldn't have happened without a massive effort by Larry Kosilla's AMMO and Classic Car Club Manhattan. AMMO recorded the event for posterity, and inadvertently proved that, in certain lighting, I could pass for Janeane Garofalo's dimwitted half-brother.
It was a fantastic party, with a spectacular turnout of nearly 500 souls on board, a staggering proportion of whom were very cool to hang out with. For a Manhattan soiree? That's freakin' huge.
TRG Racing brought their Aston Martin Vantage GT4. And by "brought," I mean inched downtown through pain-in-the-ass Manhattan traffic for over an hour to get it into the club just minutes before the doors opened. That car, if you weren't aware, will star in a new, factory-backed GT4 Challenge series.
The very detail-oriented Ryan Gates brought his new, Mitsubishi 311RS Evo X, a factory-supported effort that looks to be worth every penny of the under 50-grand out the door it'll cost to get one into your garage. Even to our tuner-weary eyes, the 311RS looks like an OCD-level build. We'll know more when we get to drive it soon at the Monticello Motor Club.
G/O Media may get a commission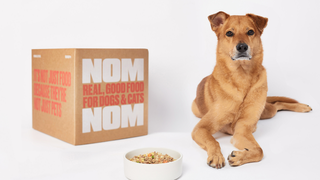 Also, Nissan provided media shuttles for visiting journalistic dignitaries stranded on the wild west side — at New York's favorite poorly-aging Mafia boondoggle, the Jacob Javitz Center — where they'd been posted for the New York Auto Show's press preview days.
But holy crap did we have quite the turnout of Jalopnik readers — a huge number of those who RSVP'd actually showed up, and it was great to finally put faces to commenter names over really good tacos and beer. Sound off below if you were there.
Yes, we'll be doing more of these meetup type things, and most definitely in a broader selection of locales. Suggestions?