When the original Jaguar E-Type was first released in 1961 Enzo Ferrari called it the "most beautiful car ever made"—certainly lofty praise from the direct competition.
Unfortunately there isn't much of the original E-type's refined beauty to be found on this bizarre custom Jagggg thanks to a peculiar front end treatment and modifications made to fit a rear mounted blown Cadillac engine where the car once had a trunk.
Currently listed on Ebay, the seller of this strange creation started with a rolled over 1968 2+2 XKE coupe. Extensive modifications followed to fit a front wheel driveline and 500ci big block from a 1974 Cadillac Eldorado in the Jaguar's trunk. Custom bodywork—impressively enough all steel—was done to accommodate the unconventional engine setup and inexplicably add headlights from a 2004 Ford Taurus to the face of the car.
The result is a strange custom Jaguar that we don't know what to think of. On one hand we dislike the body changes—especially the rear wing —and the weird look the wide Caddy driveline gives the whole car. Having said that, any formerly wrecked E-type with a blown 500ci V8 in the trunk is so weird it almost has to be cool
Perhaps the biggest head-scratcher of all is what the mad scientist who built this car expects to get for his bizarre British wheelie machine. Bidding is currently at $15,100 with four days left on the auction, but there is no indication of the reserve price on the listing which has not yet been met.
G/O Media may get a commission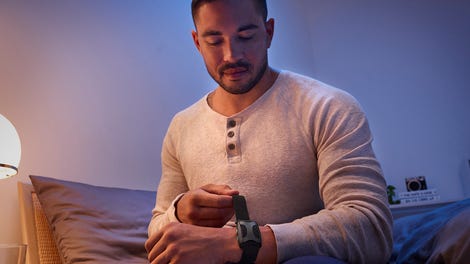 [Ebay]