Off-road outfit Daystar has developed one of the first lift kits for the new Jeep Renegade. Combine that with a bunch of lights and tubes attached to the little car's body, and the Italian compact crossover starts to look pretty mean.
Xtreme Off-Road's Ian Johnson took Daystar's Renegade for a spin on Seven Mile Rim, a moderate-difficulty off-road trail in Moab that would have been right around the SUV's clearance limit, and didn't hate it.
Daystar's setup pretty much just puts a spacer between the Renegade's shock and strut assembly and the mount, effectively making it as if the car were sitting on little blocks.
G/O Media may get a commission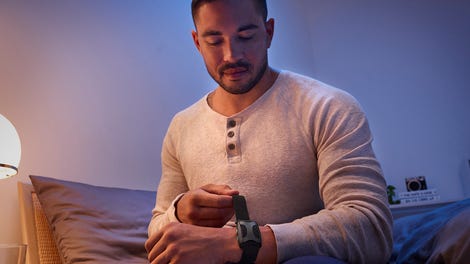 The kit adds 1.5 inches of lift "while maintaining the factory ride and stability," which I reckon is pretty much impossible, but they could be close. The little lift makes room for slightly larger tires that would buy you up to two inches total of increased ground clearance, with a fuel economy penalty of course.

Bigger tires make more work for the car's already busy 2.4-liter engine, so you might not want to increase the radius of your rollers too much if most of your driving is on-road.
The kit fits regular Renegades and Trailhawks if you really want to silt your baby Jeep.
I like the Renegade a lot for what it is—a get-around machine with a nice boost of personality in the form of a seven-slat grille Jeep costume. But I have to admit, Daystar's rig actually looks pretty cool.
I would still recommend "novice" off-roaders get a cheap old XJ Cherokee to get their feet into the sport, but do you think a lifted Renegade would be a more livable alternative?