Engine swaps are interesting: most engine swaps are done for a pretty specific, rational purpose, like gaining reliability or improving performance. Those reasons make sense. But I'd argue that the pinnacle of engine swapping as an art comes when there's really no rational reasons for it to have happened at all, and the very act of the swap itself becomes the focus. I think that's what's going on here, and why I love this absurd engine swap so much.
See that 1994 Ford F-150 up there? Look what's powering it:
That would be a Volkswagen Beetle air-cooled engine. A normal, 1600cc twin-port motor, and, it looks like the whole transaxle, mounted at the rear in that F150's chassis.
It's just a single-carb motor and looks pretty stock, meaning that it's making somewhere around 50 horsepower. That was adequate when pushing around a Beetle, but now it's moving a heavy-ass full-size pickup truck, and, incredibly, some of that meager reserve of power is being used to drive both a Ford power steering and power brake pump!
I don't think I've ever seen a VW Type I engine driving a power steering pump before.
G/O Media may get a commission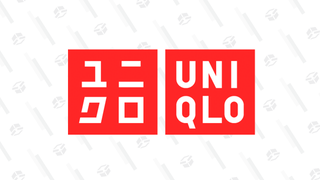 Year-round basics
Uniqlo Summer Sale
Let me just make it clear that I adore this insane conversion. Mostly because it makes absolutely no sense at all. As much as I love VW engines, I can't think this is a rational choice for an F-150. Putting that engine in the bed accomplished the inverse dream of every engine swap: both performance and utility (thanks to the engine popping up out of the bed) got severely compromised!
Though, to be fair, if this builder welds in a floor in the front ex-engine bay, there would be a pretty massive trunk area.
VW flat-fours, thanks to their compact size, availability, ruggedness, and simplicity, have powered all kinds of strange machines—giant shoe and telephone cars, converted boats, Zambonis, airplanes, whatever. But a fairly run-of-the-mill '90s F-150? It's not even an interesting truck!
Why? Why would anyone do this? This question, right there, that's what makes this project so wonderful. It's like a beautiful machine that takes gasoline in and spews confusion out, in vast, baffling plumes.
In some ways, this F-150 is sort of like the mirror-universe version of Paul Newman's Ford V8-powered Beetle—that swap took a Volkswagen and added Ford V8 power, and got a charming, incredibly fast little monster. This, um, this takes a different path.
The man who built this delightful monster seems to be named Bryan Michaud. Bryan, wherever you and your ridiculous/wonderful VW-powered F-150 are, you have my respect.