If you're one of the small population of Americans currently in comas or encased in metal vaults, you may not have yet seen Star Wars: The Force Awakens. So, if you want to avoid spoilers, consider yourself warned. Though, to be fair, this particular spoiler is such a painfully geeky detail no one would possibly care. It's about a droid.
Now, droids are a big deal in the Star Wars universe, both in our boring-ass reality and the fictitious, more exciting one of the movies. It was a big deal when, for example, BB-8 was revealed, as a new type of astromech droid (you know, like R2-D2) hasn't appeared in any Star Wars movie since they started in 1977. Of course, BB-8 is the standout new droid here. But there's actually another new-to-the movies kind of astromech, and if you blink, you'll miss it.
See, in the movies, five types of astromech droid appear: R1 (big and ungainly, different than the others), R2 (the best known one), R3 (clear dome), R4 (conical head), and R5 (known to have bad motivators). In the "expanded universe" of novels and other media, astromech droid types go all the way to R9. Here's a handy guide:
G/O Media may get a commission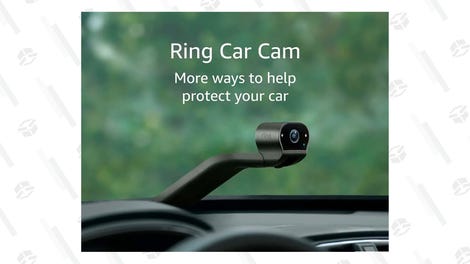 Now, for the first time in a Star Wars movie, an astromech from the expanded universe has crossed over to the canon of the films: the R6.
I know, holy shit, right?
While I was unable to get a screenshot or anything, eagle-eyed movie-enwatchenators should be able to spot a few R6s in the droid sockets of some Resistance X-wings as well as milling around in one of the crowd scenes.
I've always liked the R6. It has the familiar, friendly cyclopean "face" of an R2 on the truncated-cone head of an R5. I think it's a good mix, and, for what it's worth, seems to be the type of droid the parent company, Industrial Automaton, uses for their logo.
According to respected Star Wars sources like the venerated Wookiepedia, the R6 model was seen as an attempt by Industrial Automation to win back customers after the poor performance and sales of their cost-cutting R5 models. Smoky, head-popping blown motivators were just the beginning of R5 issues, and IA desperately needed to put some real effort into the R6 to earn back the savvy astromech-purchaser's credits or whatever they call money there.
It appears to have worked, since the Resistance seems to have purchased a bunch of R6s! Will this mean that we'll see R7s, R8s, or R9s in upcoming movies? Maybe. I really want to see more BB-type droids as well, though. The more droids, the better.
This is possibly the least harmful spoiler ever. It affects almost nothing, but for sad, painful droid geeks like me, it's pretty exciting.
---
Contact the author at jason@jalopnik.com.