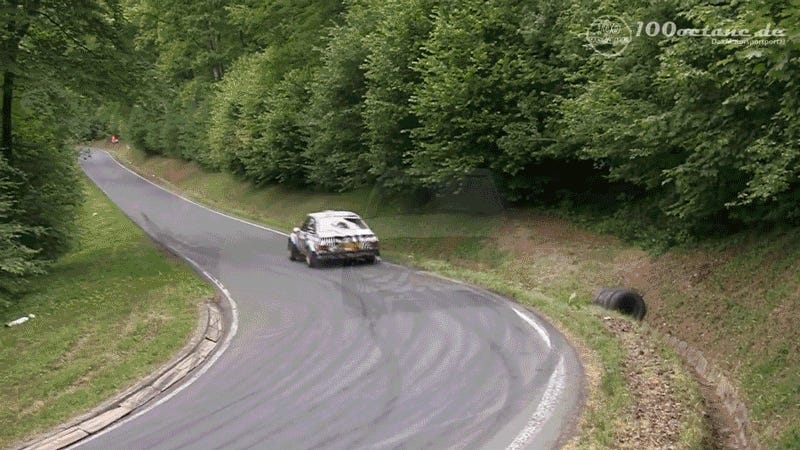 There's a lot of car stuff out there on the Internet today. Turn your attention here, though, to this MkII Ford Escort RS2000, with a uncorked Pinto engine screaming up a hillclimb. Let me tell you, this is the good stuff.
This little Escort (in Ken Block lookalike livery) is run by none other than Wengler Racing. You may remember their drift-hillclimb Fox-body Ford Mustang from a while back.
This new Escort going up the Luxembourgeois (Luxembourger? Luxembourgish?) Wolsfelder Bergrennen is perhaps not quite as sideways, but it sounds so truly and exceptionally wonderful that you should take a moment to revel in its BRRRAAAAAAAAAAAAAAAAAAAPPPPPPPiness.