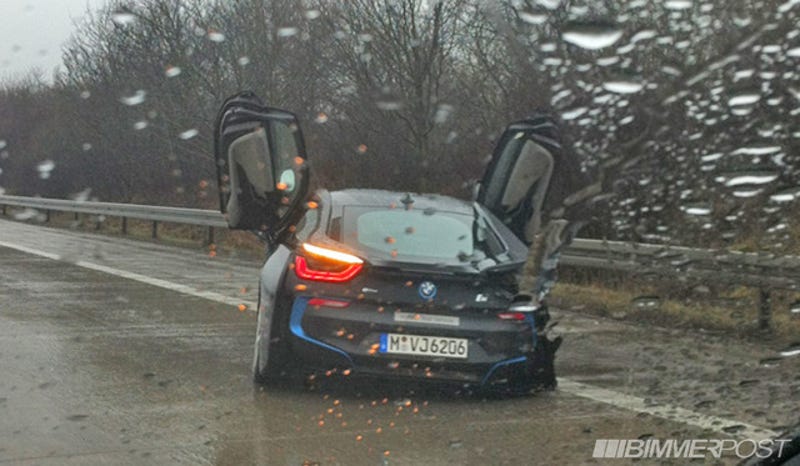 The BMW i8 isn't even on sale yet and people are already having accidents in them. A BMW test driver was traveling at "excessive speed" in a preproduction version of the hybrid tourer in Germany, crashing into a highway median.
German news site Merkur Online reports that the driver skidded on a wet, rainy road, hit the median and bounced back into the highway. There were no injuries, but the car is totaled.
Police say the driver may have been unfamiliar the i8 hybrid's power, which can go 0-60 in 4.5 seconds. Let's hope our test driver doesn't get into hot water with his employer if there's the chance there are some other hiccups with the car itself.
[Photo via Bimmerpost]