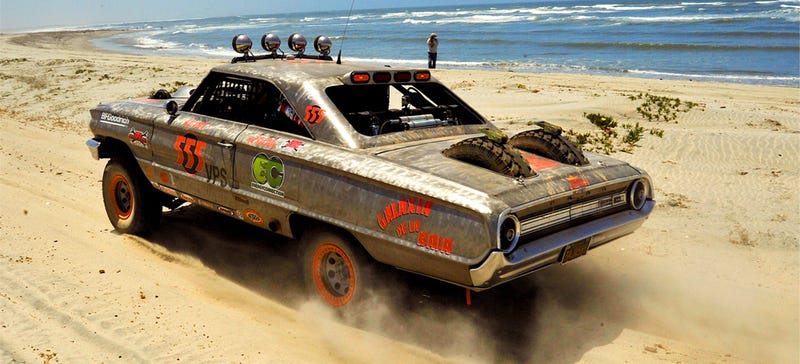 Truck Yeah
The trucks are good!
Rene Aguirre has raced this jacked-up 1964 Ford Galaxie in NORRA's vintage off-road races down the Baja peninsula, but it looks almost as amazing sitting still as it does jumping dunes. Actually nah, let's watch it throw dirt in slow-motion.
The National Off Road Racing Association (NORRA) will be back in Baja from April 21 - 29, running old iron in one of the world's best off-road playgrounds. If you haven't heard of the Mexican 1000 or the Cortez Rally, I promise you're gonna get fired up come springtime.