2015 will be the year of the "thumb nose" per the teams' new interpretation of the FIA's crash structure rules. Oh, and Force India, I am disappoint. This is their 2015 livery, and gone are the unique green accents that set it apart from all the other black and silver cars on the grid.
Team Principal Vijay Mallya explained that the new livery looks meaner than ever before and allows them better visibility for their sponsors. I'm not so sure that's the case. The bright colors of the Indian flag that really made this car stand out, and now we're left with a car that uses zero green whatsoever. Problem is, the green was unique and made the Force India easy to spot, especially since Caterham is probably done. Their older green and orange on white liveries were some of the best looking cars in F1.
Instead, we've just got two goofy little orange stripes on a yawn-worthy black and silver car that will do nada to differentiate the Force India from all the other shades of grey on the grid. Between Sauber, McLaren, Mercedes and Lotus last year, we had quite a few cars that were either grey, silver or black. Lotus and Mercedes' historic liveries I get. Sauber and McLaren have no excuse.
McLaren, do us a solid and wrap the car in an actual color this year. Thanks in advance. For goodness' sake, do not bring back this for 2015:
G/O Media may get a commission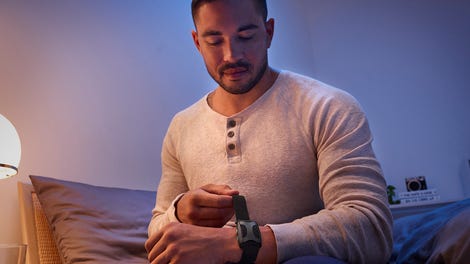 That's right: Force India's boring livery isn't even original. This new livery is what happens when you accidentally overheat one of McLaren's old ones in the microwave too long, and it comes out a sad melted horrk instead of like the picture on the box.
Back to a more interesting tidbit: that thumb nose.
We're not done with bizarre probosces yet, it seems. While it's a less pornographic version than the standard 2014 nose, it seems as if all the new nose structure rules did was deflate everyone back to half-mast.
These livery reveals are a bit of a troll-show: some new elements will be there, and others won't show up until the first race. What seems standard, however, is the new nose design. Here are some of the 2015 cars that have been revealed or leaked recently.
The Williams Fw37 keeps its beloved Martini sponsorship and sports a little stub up front:
Here's what is rumored to be the 2015 Ferrari design, leaked ahead of the reveal:
Ferrari has less of a pronounced thumb, however, it does come to a noticeable point up front.
There's one more awesome thing about this design that the lighting and online video quality in the streamed reveal totally borked: that front wing design:
I don't know at what point a front wing becomes a cheese grater, but it's so complex and wonderful that I really, really hope it works, solely on the premise that it looks cool.
There's your mean design, Vijay. That fantastic front wing. Now why couldn't it have kept the lovely green?